Sedona AZ (March 22, 2018) – On Friday, March 30th at 5pm at the Sedona Public Library the Pumphouse Poetry and Prose Project will honor local poet Elizabeth Oakes.  Elizabeth "Libby" Oakes was one of the moving forces behind the Pumphouse Poetry and Prose Project for many years until her recent death this winter.  To honor the words of this award winning poet, several local writers will be reading from Ms. Oakes works.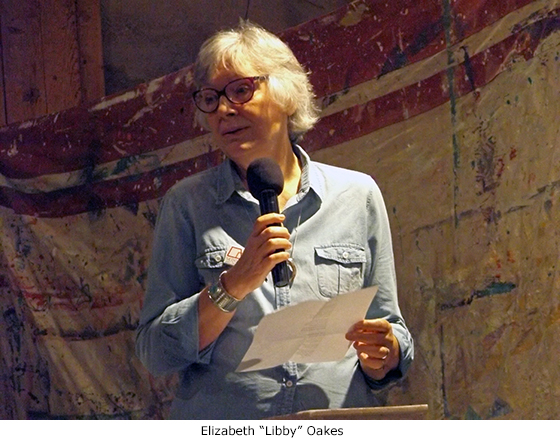 Elizabeth and John Oakes retired as professors in Kentucky before moving to Sedona and not only fell in love with the place but with the people as well.  For several years it seemed as if they were involved in almost every literary or artistic event worth attending.
Musical guest for this very special show will be Pumphouse favorite Devin Angelet.  With exuberance and spirit, Devin Angelet showcases her broad creativity and flexibility in a unique blend of jazz, hip hop, pop and funk.  Before she took her first breath, she learned to appreciate music. Her father sang and played the guitar, bringing jazz and the Beatles to life, while her mother played Barbara Streisand and Luther Vandross, showing how music could move the listener to laughter, to tears, and most importantly, to keep on going. Soon, she found her home in school choirs and the percussion section of school bands, involved in everything musically possible while her adorning her walls with awards and perfect scores in state level performance. Her high school career came to a fabulous close, winning both the national John Philip Sousa Award for her talent as a percussionist as well as the National School Choral Award as an exceptional vocalist — which lead to being recruited by the esteemed Berklee School of Music in Boston where she continues her studies today, online from Arizona. She expects to graduate in 2020 with a B.A. in Professional Music Studies. Today, she's spends most of her spare time songwriting and collaborating with other artists in an international community found at wikiloops.com, where new, original music is being created and showcased at all hours of the day. Also, a local favorite at coffee shop open mics, Devin wows audiences with her throwback-style, unique Beatles' covers and jazz revivalist style. On April 20th, she'll be performing a 45-minute set at the Hub in Sedona as a part of their Music in the House series, her debut performance as a solo artist.  As well as sharing music Devin will be reading poems from Elizabeth Oakes  book "Farmgirl Poems" which won the prestigious Pearl Poetry Prize
Sharron Porter is better known for her paintings but is a poet as well and will be reading one of her close friend's poems.  Melanie Lee is an award-winning journalist and author of "A Year of Sedona: Meeting the Muse at Wisdom's Edge" an inspirational look at entering the second half of life. When the completely outrageous, but always inevitable happens, just yell 'plot twist, turn the page and start a new chapter to meet the muse at wisdom's edge, that magical time and place where age meets grace and story honors soul.  One chapter of Meeting the Muse at Wisdom's Edge details a meeting between the author and Libby and John.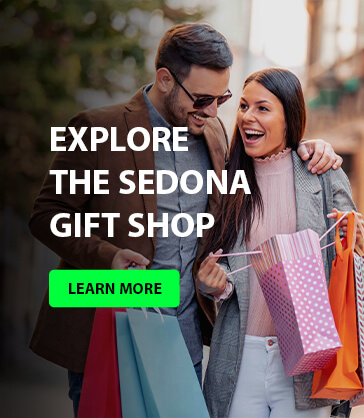 America's first poet is often considered Anne Bradstreet but Anne also had a sister named Mercy who wrote poetry as well.  All of Mercy's poems have been lost but Elizabeth recreated these poems for her book "Mercy in the New World".  Local poet and artist Tanya Marcy will read one of Anne Bradstreet's poems as well as two of Libby's poems from "Mercy in the New World".
Elizabeth was a part of many writing groups and literary organizations during her time in Sedona.  Representing the Wild Women Writers of Sedona will be poet Constance Patrick, poet and playwright Martha Entin, poet and dancer Janice Carter will read from Libby's book Leave Here Knowing.  1960's recording artist Gary Scott will lend his guitar playing to a special rendition of Dylan Thomas' poem Fern Hill.  Mary Heyborne is as well known as a potter as she is a poet and will be reading from Libby's book "Matrix of the Mothers".
Pumphouse poetry and Prose Project events are always hosted by award winning author Gary Every.  Mr. Every is the author of nine books including "Cat Canyon Secrets" and "Shadow of the OhshaD" an anthology of his newspaper column including award winning stories such as "Losing Geronimo's Language" and "The Apache Naichee Ceremony."
Won't you join us for a very special Pumphouse Poetry and Prose Project on Friday, March 30th, 5 pm at the Sedona Public Library for a show honoring the words of award winning poet Elizabeth "Libby" Oakes.
Note: Sedona.biz is honored to have had Libby Oakes as a Featured Writer.  You may enjoy an archive of her articles here.