Sedona AZ (September 21, 2017) – On Friday September 29th at 5pm at the Sedona library the Pumphouse Poetry and Prose Project will host their last show of the 2017 season featuring Sedona Art Center director Eric Holowacz.  Also there to entertain the crowd will be emerging poet Jordan White and musical raconteur Tim Young.  Organizers of the Pumphouse Poetry and Prose Poetry Project have been pleasantly surprised by the size of the crowds at the library and wanted to conclude a very successful season with a strong show.  It was decided to invite the charismatic Mr. Holowacz as well as asking Jordan White to read; a name literary fans can expect to hear more of in the future.  In a Verde Valley filled with exceptional musicians Tim Young has already earned a reputation for standing out from the crowd.
Eric Vaughn Holowacz is a cultural engineer who began his career with the South Carolina Arts Commission and Spoleto Festival in Charleston. He has worked in arts management and facility development in New Zealand, established an artist colony in Key West, served as Producer of the Cairns Festival at Australia's Great Barrier Reef, and has been Executive Director of Sedona Arts Center for the past two years. In November, he will begin his new role as Director of Whakatane Museum in the Bay of Plenty, New Zealand. Holowacz began writing poetry in high school and went on to study prosody with James Dickey, while earning his undergraduate degree in art history and English literature. He has also lived in a Trappist monastery, managed the Atlanta-based alternative rock band toenut, founded residencies for creative people, and—in the coming years—is hoping to develop a cultural exchange between Northern Arizona native artisans and Maori craftspeople in New Zealand.
Jordan White is a local artist and writer, ending up in the small town of Camp Verde by the same current that flows through all of life's mysteries. She is a subtle yet avid proponent of all things artistic. She has a love spanning literature, writing, painting, dance, music, film, jewelry making, and just about anything beautifully crafted. She appreciates anything done with an aesthetic eye, intuitive skill, and a heart all in. The bulk of her writing consists of poems, thoughtful and emotive, and a few short narratives. Her experience with writing was most acurrately described by Richard Bach, as an idea that taps her on the shoulder and won't leave her alone until she writes it down. It is as though the perfect words to portray an experience have entered the purgatory of her mind and expect a quick departure, lest they be lost in the abyss forever. Her love of words extends not solely to how they approach her, but to the mystery of their code-creating a voice, a rhythm, a meaning, and a heart that was moments before intangible.
She believes the magic of writing was meant to be just that: magic. To create one moment where there is no more to be explained, nothing left to say. The echo of the experience should ring in the listener's soul as much as their ears. She hopes you will join her in a succession of moments like this as she shares some of her stories in the words she has grown to treasure.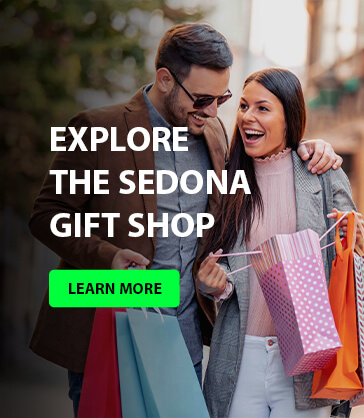 Tim began writing poetry in high school, which eventually, turned into song lyrics, more poetry, and stories.  He first picked up the guitar once his younger brother had abandoned it. Two important periods in life are the experiences, people, and friends from Mansfield State University, in Mansfield, Pennsylvania and then the exquisite, lengthy tenure in New York City. Tim performs his original music regularly here in the Sedona, Verde Valley region.
The Pumphouse Poetry and Prose Project would like to thank the Sedona library and Virginia Volkman for providing a temporary home and helping to create a very successful 2017 season. Thanks are also offered to Ann Fabricant for her continued support.  Award winning poet Elizabeth Oakes is an important organizer, performer and idea generator for the Pumphouse Poetry and Prose Project.  Gary Scott serves as sound engineer, musician, performer and whatever else is needed.
Won't you please join us Friday, September 29th at the Sedona library at 5 pm for what should be a splendid show and the final performance of the 2017 season.  As always Pumphouse Poetry and Prose Project shows are hosted by Gary Every.