— By Carl Jackson
Sedona Az News – On May 23, 2023, the Sedona City Council met to discuss a proposed ordinance that would ban unsafe off highway vehicles from Sedona public roads.
By 'unsafe' they mean any off-highway vehicle not subject to federal motor vehicle safety standards or those the manufacturer states in its user manual or title certificate are not safe for use on public roads.
The ordinance would primarily impact all-terrain vehicles (ATV) and utility terrain vehicles (UTV) driving to motorized recreation trails via SR179 and 89a and along city roads leading to trailheads.  Jeeps and 4×4 passenger trucks wouldn't be subject to the ordinance as they generally meet federal safety standards.
So, this wouldn't be an end to off highway vehicles in Sedona, but it will require a new way of thinking, most likely trailering the unsafe vehicles to motorized trailheads.
The turnout of those 'for' and 'against' the proposed ordinance was standing room only in the Sedona City Hall council chamber.
Sedona city attorney Kurt Christianson spoke first, outlining the ordinance, and providing references to the sections of the Arizona Revised Statutes that will allow Sedona to pass it.
Despite an Arizona state statute making properly outfitted, licensed, and insured OHVs street-legal, another Arizona statute gives a municipality the authority to pass an ordinance governing the control and movement of traffic, or even close roads to OHV use.
There is also an overarching statute that states, "a person shall not drive an off-highway vehicle with reckless disregard for the safety of persons or property."
As Vice Mayor Holli Ploog pointed out, "The Sedona City Council isn't in the business of passing illegal ordinances".
At the end of the discussion, many council members indicated their support for the ordinance saying, "Now that we know the manufacturers don't believe these vehicles are safe on public roads, we can't unknow it."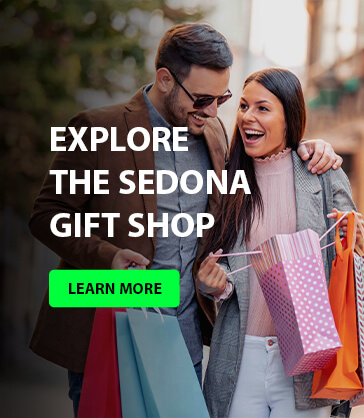 Those against the OHV ordinance said it is unconstitutional and the city will be sued by the Goldwater Institute.  Others raised fears of OHV trailers littered along Sedona roadways and some, like Nena Barlow of Barlow Jeep Rentals, said, "If you think OHVs are noisy now, wait until you have lines of trailers going down your street."
But probably the most powerful argument against the ordinance was the human element.  Many employees of the ATV rental companies spoke how they feared they would lose a good paying job and that the rental companies were excellent employers who treated their employees like family.
Members of the city council were clearly moved by those statements.
Councilor Melissa Dunn tried to reassure the crowd that the OHV ordinance wouldn't put an end to off highway vehicles in Sedona, saying, "There are many states that don't allow [ATV]s on public roads who have thriving rental companies".
If Sedona does pass the ordinance a lot of work will need to be done to support displaced or downsized ATV rental companies.
And finding a compromise solution to keep ATV rental companies thriving won't be easy.
As Mayor Scott Jablow said, "How do you compromise on safety?"
One solution that's been floated by some residents is the establishment of a dedicated area away from residential neighborhoods just for ATVs & UTVs.  Then these vehicles could be efficiently trailered to or permanently staged at one location.  It might also make it easier for the forest service to maintain a more centralized number of motorized trails.
Of course, the devil is in the detail.  Does such a dedicated location even exist?  And how long would it take to do traffic and environmental impact studies? Years? Decades?
Only time will tell.