Prescott News – Each year, attendees of the Prescott Area Artist Studio Tour report that one of the most intriguing aspects is the opportunity to observe artists as they actively demonstrate their craft. This experience allows attendees to learn about the materials, techniques and processes used in creating a work of art, while forging a personal connection with the artists. More than 60 juried artists participating in the Tour will appear across 45 private studios, with over 35 additional artists appearing at five Art Centers. These Art Centers – the Mountain Artists Guild, Suze's Prescott Center for the Arts, 'Tis Annex Art Education Building, Prescott Valley Arts & Culture and Yavapai College Visual Arts – are organizations that encourage arts practice and provide the facilities for ongoing art education. The exhibiting artists must meet the requirements set by the Center.
Among many others, the Tour's diverse selection of artists will include: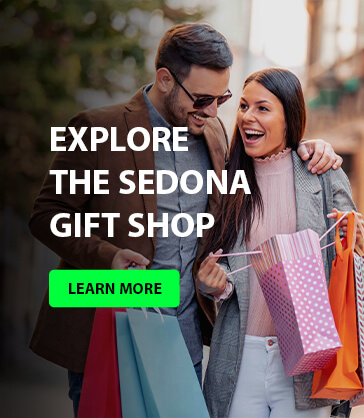 Douglas Brown, Sculpture. Raised amid the prairie potholes of eastern South Dakota, Douglas studied the wildlife around him. He learned to recognize birds by flashes of color, wing shapes, and flight patterns, and tracked deer and predators through the wild places where they were found. Douglas's goal as an artist is to be true to his subject and to himself. He will appear at Tour Studio #22: DH Brown Studio, 878 W. Gina Marie Blvd. in Paulden.
Jim Clark, Woodworking. Jim hand-carves wooden bowls from mostly native woods, such as oak, juniper, walnut, aspen, cottonwood and mesquite. He also makes rustic but elegant furniture ranging in design from rustic to modern. Find Jim at Tour Studio #44: Jim's Rustic Art, 957 E. Center St. in Chino Valley.
Diane Gale, Ceramics. Diane wants her art to create joy for the people who see her pieces. She hopes people pick them up to explore the shape, design, texture and colors. Her pottery is inspired by nature – simple organic shapes. She believes that irregular and altered pieces reflect our own imperfections. Diane will appear at Tour Studio #12: ClayFires Art, 697 6th St., Suite 108 in Prescott.
Joy Goff, Watercolor Painting. Joy creates watercolor paintings that include ink-drawn elements. She is inspired by the landscape of the Southwest, and although it influences her abstract paintings, the correlation between the two is not direct. Viewers might recognize a color scheme, a natural shape, or a texture. Mostly, Joy loves color! Visit Joy at Tour Studio #28: Skjei Designs, 1814 Oaklawn Dr. in Prescott.
Diane Iverson, Drawing with Colored Pencils. Diane's work focuses primarily on the wildlife of the Western United States in its natural habitat. She has a strong focus on birds, but enjoys drawing anything from bison to butterflies, with the occasional journey into a celebration of wildflowers. Diane will appear at her studio, #18 on the Tour: 2753 Brooks Range Rd. in Prescott.
Kelly Jones, Glass. Through her work, Kelly seeks to recreate the natural beauty on display all around us every day, living in this incredibly amazing place. Her work combines fused glass and torch-work glass to make wall art, landscapes, lampshades, and jewelry. Visit Kelly at Tour Studio #40: Wonderstruck Glass & Textiles, 2150 Meander in Prescott.
Johanna Shipley, Jewelry. Johanna loves mixing materials and techniques in her jewelry. Her one-of-a-kind pieces include some combination of metal, stones, beads, wire, vitreous enamel, fused glass, resin, epoxy clay, found objects and alcohol inks. She believes that variety is the spice of life! Johanna will be found at Tour Studio #26: Glass Goons, 4455 N. Juniper Dr. in Chino Valley.
Most artists on the Prescott Area Artist Studio Tour will be raffling one of their works. Raffle tickets may be purchased at most Tour locations, and may be used at any Tour location. Proceeds from ticket sales will be used to fund next year's Tour, as well as art programs for children in the Quad-City area. The winning tickets will be drawn at each location after 4 p.m. on Sunday, Oct. 8.
The Prescott Area Artist Studio Tour is a 501(c)(3) non-profit organization that strives to educate the public about how and why artists create their work. Supported in part by the City of Prescott and the Prescott Area Arts & Humanities Council, the Tour also fosters an appreciation of the arts and promotes art education.