Sedona AZ (March 22, 2012) – April is National Poetry Month, and NORAZ: The Literary Arts for Rural Arizona is kicking off this celebration of literature and creativity with a special First Friday Poets Corner, in the Sedona Arts Center's sculpture garden, on Friday, Apr. 6, from 4-5 p.m..
Poetry lovers, writers, and "literary art-lovers" of all ages are invited to participate in this casual gathering of local poets, to share and observe thought-provoking poetry and prose readings.
"Our goal in partnering with the Sedona Arts Center is to provide high quality literary talent for our community to enjoy and experience," says NORAZ founder, Christopher "Ya'ir" Lane. "The Poets Corner brings local writers and poets together to network, and also exposes them to different facets of the literary arts through guest speakers and workshops."
This month's Poets Corner will feature renowned poet, Sherwin Bitsui. Bitsui is an award-winning poet and author, known for his books, "Shapeshift" and "Flood Song." He is the recipient of a Truman Capote Creative Writing Fellowship, a 2006 Whiting Writers' Award, a 2010 PEN Open Book Award and an American Book Award, among others. He is originally from White Cone, Ariz., on the Navajo Reservation, and now resides in Tucson.
Bitsui will offer a workshop preceding the Poets Corner, from 2:30-3:30 p.m., highlighting the use of imagery in creative writing. The workshop is free and open to the public, and suggested donations of $10 or more are greatly appreciated.
From 4-5 p.m., Bitsui will share various readings of his poetry, prose and short stories.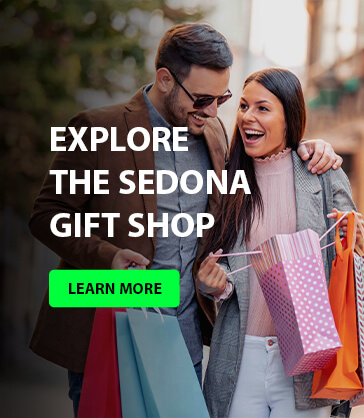 "Bitsui's poetry is elegant, probative, and original. His vision connects worlds," says New Mexico Magazine.
This month's Poets Corner will offer a rare opportunity to experience Bitsui's exceptional work first-hand.
Lane says he is looking forward to sharing Bitsui's incomparable talent with the Sedona community, and hosting more guest speakers like Bitsui at future Poets Corner gatherings.
The Poets Corner takes place once a month on the first Saturday of month from 4-5 p.m. at the Sedona Arts Center located at 15 Art Barn Road in Uptown Sedona. Gatherings take place in the outside sculpture garden, weather permitting. Should inclement weather arise, the Poets Corner will meet in the south classroom of SAC. For more information, contact Christopher Lane at (928) 301-3744.
If You Go …
What: April Poets Corner
When: April 6, 2012, 4-5 p.m.
Where: Sedona Arts Center Sculpture Garden, 15 Art Barn Rd., Sedona
How Much: Free; suggested donation of $10 for the Sherwin Bitsui Imagery Workshop
More Info: Contact Christopher Lane at (928) 301-3744