Sedona AZ (April 18, 2019) – On Friday, April 26th at 5pm the Poetry and Prose Project will present their annual classic poetry revue.  Always one of the most popular and most energetic shows of the year, rather than reading their own words, performers pick favorite poems.  A variety of voices read a variety of great words from many different eras.  Some of the authors will be ones the audiences are very familiar with, poets such as Wordsworth, Emily Dickinson, Neruda, Ed Abbey, Shakespeare, and Rumi.  Other authors will be new to the listeners, picked personally by the performer.  One thing Poetry and Prose Project organizers have learned about this show is that the performers really bring strong performances to the stage, eager represent their poem well.
This year the Poetry and Prose show is pleased to announce special musical guest violinist Sonja Whisman, presenting classical music to accompany classical poetry.  A lifelong musician and lover of music from Bach to Hendrix, Sonja Whisman spent many years playing classical, Celtic, and old-time American tunes.  Since moving to the Verde Valley in 2012, she has become a popular wedding violinist (classical, jazz, pop), and Celtic contra dance fiddler. She has performed in the Bob Dylan Birthday concerts, at various venues in Sedona, Prescott, Camp Verde, and in Red Earth Theater productions where she continuously demonstrates her mind-melding ability to adapt to almost any musical genre or style, whether it be at a ticketed performance or an open mic.  Two days a week, Sonja uses music at Mountain View Preparatory to work and play with her happy K-2 students, where she teaches Spanish part time.
The show will also feature the voices and reading talents of potter, poet, and playwright Mary Heyborne, actress Terra Shelman, astrologer Sondraya, playwright Martha Entin, rugged Randy Petty, rock and roller Tim Young, author Mischia Casebier, painter and author Rose Moon, actress Kate Hawkes, poet and actress Constance Patrick, activist troubadour Wendy Harford, and poet and artist Tanya Marcy.  New Mexico artist and poet Mimi Elizabeth Overhulser will make her Sedona stage debut.  Born in New Mexico but now a longtime Cottonwood resident, Navajo poet Peaches Bedoni will also be making her Sedona stage debut.  One of the evening's highlights is expected to be when internationally renowned sculptor and humanitarian John Soderberg will reprise his reading of Ed Abbey's "Paradox and Bedrock" while accompanied by Sonja Whisman on violin.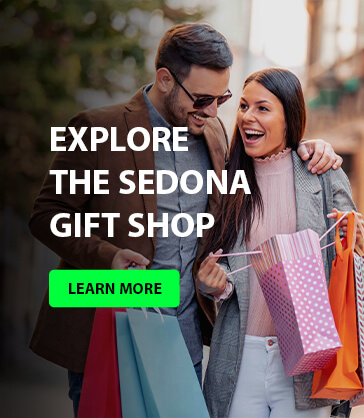 Authors who will have their words being read include Edgar Allen Poe, William Blake, Billy Collins, Jamaica Kincaid, Emily Dickinson, Rumi, Mary Oliver, WS Merwin, Dan Whyte, Pablo Neruda and many more.
Poetry and Prose Project shows are hosted by Gary Every who has been nominated for the Rhysling Award for years best science fiction poem 7 times and been nominated for the Pushcart Prize twice.  As a journalist he has won back to back Best Lifestyle Feature of the Year Awards from the Arizona Newspaper Association for his pieces "Losing Geronimo's Language" and "The Apache Naichee Ceremony."  These stories and many others from his 15 year newspaper column were compiled in his book "Shadow of the OhshaD".  OshaD is a Native American word for jaguar and both the first and last stories in the book.  Mr. Every is also the author of 8 other books including the science fiction novellas "Inca Butterflies" and "The Saint and the Robot"
Won't you join the Poetry and Prose Project for their annual classic poetry show on Friday April 26th at 5pm at the Sedona library for what should be one of the highlights of the 2019 season.  Music, poetry and good friends.