By Virginia Volkman, Library Director
Sedona AZ (March 29, 2019) – Sedona Public Library is pleased to partner with Poetry and Prose Project for the upcoming 2019 season, beginning Friday, March 29, at 5:00 p.m. in the Si Birch Community Room, with a show presenting three local and emerging authors:  Rose Moon, Iris Yang, and Melanie Lee.
Rose Moon is an award-winning artist who paints and writes in the genre of magical realism. In her novel, "Unfathomable," she uses her vivid imagination to weave an exciting tale about an art professor's magical experience of suddenly being kidnapped from her everyday life.  Moon's main character, Laurence—a woman with a man's name—is never sure the desert sorcerers she meets actually exist. Her journey into self-exploration takes her to new levels of awareness and into a life she could never have imagined.
Melanie Lee is an award-winning journalist and the author of "A Year in Sedona:  Meeting the Muse at Wisdom's Edge." Growing up in Texas in the 1950s, she dreamed of one day becoming a writer who would write the kind of stories that might inspire others to meet their muse. During her journalism career she was a features editor and business columnist. She now practices yoga and meditation, paints, hikes, and has begun writing poetry and fiction. Her writing workshop will be offered in Sedona next fall.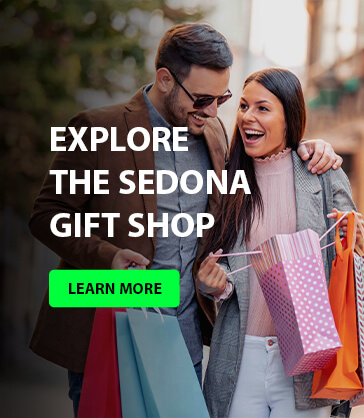 Iris Yang is an author of two historical novels, "Wings of a Flying Tiger" and "Will of a Tiger." She is a scientist who was born and raised in China and has a passion for creative writing. After years attending writing workshops at both the Sedona and Cottonwood libraries, Iris achieved every writer's dream—her novels were accepted for publication. Her books have received glowing reviews and have been featured in a dozen newspapers. She was recently interviewed on NPR's The State of Things.
Musical guest for the March Poetry and Prose Project show is Devin Angelet.  Her passion for music radiates from the very core of her being and out into each word she utters. She placed first in the 2018 Prescott's Got Talent competition and has also been a recipient of the National Choral Award and the John Philip Sousa Award for her performances in mallet percussion.
Poetry and Prose Project events were formerly held at Sedona's historic Pumphouse location and are now presented at the Library on the last Friday of the month, from March through July.  Poetry and Prose Project shows have become community gathering places where people come together to listen to new ideas and written words, renew old acquaintances, and make new friends.
Sedona Public Library is a 501(c)(3) nonprofit organization. Wednesday, April 10, is Library Giving Day, and now through April 10 your gifts are matched up to $15,000 through a donation from a generous supporter. Please support your library at www.sedonalibrary.org. Be sure to indicate that your donation is for Library Giving Day.