Sedona AZ (September 27, 2016) – Phyllis Voren, award-winning N.Y. and L.A. comedian, who was recently featured in the Poet's Corner series, is bringing her popular Comedy-Improv workshop to the Sedona Posse Grounds Hub October 6 – November 10, 2016, on Thursday evenings from 6 -7:30 p.m. The workshop is limited to 12 participants who will then 'play it forward'.
Voren's 30-plus years in show business include film, theater, television, and stand-up comedy, but comedy improv is her passion. Her classrooms are always filled with laughter whether the students are children, adults, or even corporate executives. "My specialty is creating a fun atmosphere that feels safe and comfortable," says Voren. "It encourages people to let go and play, to be spontaneous and try something new."
Beyond helping people find their own funny, Voren emphasizes the liberating benefits of her classes. "In improv, you learn to trust yourself. There is no 'right' or 'wrong', so little by little you start taking chances, becoming more open. Before long, you feel this great sense of freedom. You also learn how to listen – to REALLY listen – not just the 'yeah, I heard you' type of listening. And while all this is going on you're laughing and having an incredible time."
At the conclusion of the six classes, Voren will arrange for the group to visit a local senior center or rehab facility, where they will put on a comedy-improv show for the residents, an act she calls, "Playing it Forward."
Phyllis recently arrived in Sedona bringing her New York energy, contagious sense of humor, and more than thirty years in Show Business ("Don't tell them that they'll think I'm old.") She's performed in films, theatre, TV serials, soap operas, commercials, and more. She had a walk-on in Woody Allen's film Annie Hall, was performing at the Comedy Store in Los Angeles with Robin Williams when he complimented her set ("My finest moment!"), made a Ritz Crackers television commercial with Andy Griffith, and ran into comatose old boyfriend, Michael Nouri on a soap opera when she was a nurse and he her patient!
Voren did stand-up comedy for the Armed Forces in Greenland on a D.O.D. tour, performed in L.A. with all-women improv group "& Company", was a regular performer at Dangerfield's Comedy Club in New York, and taught Comedy Improvisation at Temple University in her hometown of Philadelphia, regularly bringing her students to perform comedy improvisation at area hospitals.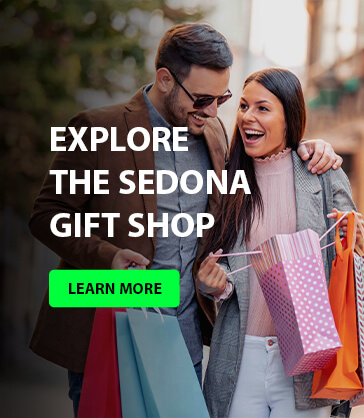 Don't miss this popular workshop series at the Sedona Hub October 6th through November 10th from 6 – 7:30 p.m. The Sedona Posse Grounds Hub is located at 525B Posse Ground Road in West Sedona, next to the Skate Park. For more information about the workshop, email laughworks@earthlink.net.
What: Comedy-Improv Workshop Series w/ Phyllis Voren
When: October 6 – November 10, Thursdays 6 – 7:30 p.m.
Where: Sedona Posse Grounds Hub (525B Posse Ground Road, West Sedona)
For more information and to register contact Phyllis at: laughworks@earthlink.net.
For more information about the Sedona Hub: visit SedonaHub.org, e-mail info@sedonahub.org, or call (928) 282-1660.