Sedona AZ (September 21, 2018) – The Platypus and Rhino Fires transitioned to a smaller Type IV incident command team Thursday with 40 firefighters continuing to serve on the incident.
Fire managers conducted a reconnaissance flight today which confirmed decreased fire activity along its entire perimeter.
Some potential for fire activity remains as the warm and dry weather returns to the area. This weather change could possibly increase fire activity on the southern edge of the Rhino Fire where fingers of vegetation run through steep, rugged canyons.
Significant growth is not anticipated, but firefighters will continue to closely monitor the area.  If activity increases, some smoke would likely be noticeable from the Flagstaff and Sedona areas.
"On the recon flight today we were happy to see only some heavy interior logs were still smoking and the perimeter appeared cold," said Incident Commander Trainee Ethan Gia. "All of the hard work done out here has established a solid foundation for this fire to run its course and hopefully finish burning soon." 
A helicopter is available to assist with suppression efforts should the need arise, and ground crews will continue working along the northern and eastern perimeters, patrolling and mopping up containment lines while starting to repair minor suppression damage.   
PLATYPUS/RHINO FIRE OVERVIEW ()
Discovery date: July 28, 2018
Cause: Lightning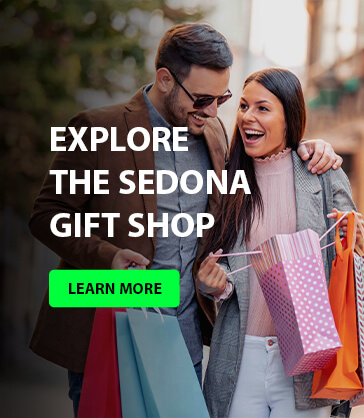 Tactics:  Full suppression                         
Location: Approximately 6 miles northwest of Sedona in Red Rock Secret Mountain Wilderness. (Lat/Long: 34.94291, -111.8701)
Current size: 5,812 acres
Containment: 45%    
Resources: Approximately 40 personnel
Predicted smoke impacts:  Smoke should continue to be light and would follow similar patterns as days past –north and northeast during the day and settle in low-lying areas at night.
The Incident Commanders and Forest Service are continuing to work closely with the Arizona Department of Environmental Quality to monitor smoke impacts.  Individuals sensitive to smoke can learn how to protect their health by visiting the Coconino County Public Health Service District website at http://bit.ly/SmokeHealthAwareness.
Current closures: Secret Mountain Trail No. 109 (http://bit.ly/SecretMtnTrail), Secret Canyon Trail No. 121 (Secret Canyon Trail No 121) and Loy Canyon Trail No. 5 (Loy Canyon Trail No 5)