Sedona AZ (September 17, 2018) – This weekend crews made good progress with suppression efforts on the Platypus and Rhino fires located in the Secret Mountain Wilderness north of Sedona.  Crews have been conducting burnout operations along the road systems to strengthen the northern and eastern control lines.
On Sunday the Platypus Fire continued moving to the north in Secret Canyon.  Crews conducted burnouts on the east side of the Rhino Fire in the area of South Pocket Tank, and also continued to prep northern lines.  Sunday night, crews continued burnout operations along the northern containment lines.   No fire growth has been detected, or is anticipated, toward the south.
Smoke is expected to continue to be noticeable throughout the Flagstaff and Sedona areas over the next several days as firefighters complete burnout operations along the containment lines.  Where needed, firefighters will also conduct additional firing operations within the perimeters to control behavior of the advancing fire. 
With the increased fire activity and fire-fighting traffic on narrow roads, the public is encouraged to avoid the area south of the junction of Forest Road 231 (Woody Mountain Road) and 231A until fire conditions moderate.
PLATYPUS/RHINO FIRE OVERVIEW ()
Discovery date: July 28, 2018
Cause: Lightning.                                                            
Tactics:  Full suppression                         
Location: Approximately 6 miles northwest of Sedona in Red Rock Secret Mountain Wilderness. (Lat/Long: 34.94291, -111.8701)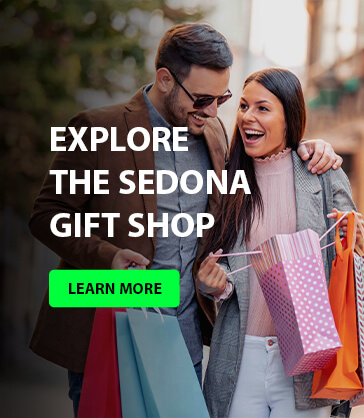 Current size: Combined total 4,048 acres.
Resources: Approximately 145 personnel including engines, water tender, dozer, hand crews, and two helicopters
Predicted smoke impacts: The increased fire activity is producing heavy smoke making it visible in Sedona, Parks/Bellemont, Munds Park and Flagstaff during the day.  Smoke is expected to disperse to the north and northeast during the day and will settle into Sedona and the Verde Valley during the nighttime and early morning hours. Smoke is also impacting Fay Canyon Trail No. 53, Boynton Canyon Trail No. 47, and Long Canyon Trail No. 122.
Individuals sensitive to smoke can learn how to protect their health by visiting the Coconino County Public Health Service District website at http://bit.ly/SmokeHealthAwareness.
Current closures: Secret Mountain Trail No. 109 (http://bit.ly/SecretMtnTrail), Secret Canyon Trail No. 121 (Secret Canyon Trail No 121) and Loy Canyon Trail No. 5 (Loy Canyon Trail No 5).
Recent and current operations:  For the next several days, crews will continue to prepare and use a combination of existing roads, natural barriers, constructed fire control lines and burnout operations to control fire progression to the north and the east.