Sedona AZ (September 16, 2018) – The Platypus and Rhino fires had increased activity yesterday pushing the fire on the top of the Mogollon Rim below planned firelines in Secret Canyon. The fire is now established on top of the Rim on Dave Joy Point.
Crews continued with burnout operations along road systems last night to stay ahead of the approaching wildfires on the top of the Rim.  "We have been looking for opportunities where we can fight this fire safely and on our terms.  It is finally moving out of the steep, rugged, unsafe terrain where we can actively engage through burnout operation" said Incident Commander True Brown.
The effect of the increased fire activity and burnout operations has been increased smoke.  Fire managers are expecting the burnout operations to continue through the week.
With the increased fire activity and fire-fighting traffic on narrow roads, the public is encouraged to avoid the area south of the junction of Forest Road 231 and 231A until fire conditions moderate.
PLATYPUS/RHINO FIRE OVERVIEW ()
Discovery date: July 28, 2018.
Cause: Lightning.
Tactics:  Full suppression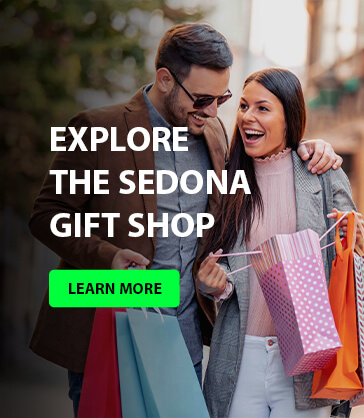 Location: Approximately 6 miles northwest of Sedona in Red Rock Secret Mountain Wilderness. (Lat/Long: 34.94291, -111.8701)
Current size: The Platypus/Rhino Fire is approximately 3,300 acres.
Resources: Currently there are 10 engines, a water tender, a dozer, 4 hand crews and multiple miscellaneous overhead assigned to the fire. As operations dictate and additional resources become available the number of personnel assigned may fluctuate. One Type 2 helicopter is now assigned to the fire.
Predicted smoke impacts: The increased fire activity is producing heavy smoke making it visible in Sedona, Parks/Bellemont, Munds Park and Flagstaff during the day.   Smoke is expected to disperse to the north and northeast during the day and will settle into Sedona and the Verde Valley during the nighttime and early morning hours. Smoke is also impacting Fay Canyon Trail No. 53, Boynton Canyon Trail No. 47, and Long Canyon Trail No. 122.
Individuals sensitive to smoke can learn how to protect their health by visiting the Coconino County Public Health Service District website at http://bit.ly/SmokeHealthAwareness.
Current closures: Secret Mountain Trail No. 109 (http://bit.ly/SecretMtnTrail), Secret Canyon Trail No. 121 (Secret Canyon Trail No 121) and Loy Canyon Trail No. 5 (Loy Canyon Trail No 5).
Recent and current operations: Crews will continue to prepare and use a combination of existing roads, natural barriers, constructed fire control lines and burnout operations to control fire progression to the north and the east. No fire growth has been detected, or is anticipated, toward the south.