Le Chant du Monde with an American Premiere and a World Premiere
Sedona AZ (April 1, 2021) – The Piano on the Rocks International Festival returns to Sedona on April 23-25, 2021 with an American premiere of a recent discovered piece by French composer Francis Poulenc and a world premiere of: Their Own Voices: Stories of Migrant Women by American composer Anna Rubin. Piano on the Rocks continues its vibrant performances with three outstanding and eclectic concerts inspired by the novel of French writer Jean Giono, "Le Chant du Monde": a lyrical hymn to nature and life where music and nature enhance each other. It will feature the youngest recipient of the French Minister of Culture Prize French-American pianist and Artistic Director Sandrine Erdely-Sayo. She will be joined by Venezuelan soprano Sara Catarine from the opera of Bogota, soprano Barbara Di Toro, German-American mezzo-soprano Sonja Bruzauskas, award winner composer Anna Rubin and narrator and Co-Director of the festival Elizabeth Peña. One of the highlights of the festival will be the presentation of the new cd of pianist Colette Maze, 106-year old pianist, student of Alfred Cortot. 
The three concerts will be held at the Sedona Arts Academy, at the Collective at 4:00 pm. The concerts will be public with a capacity of 40 people and will also be streamed live.
The festival was created on the initiative of pianist Sandrine Erdely-Sayo and narrator Elizabeth Peña, who share common passion for music, literature and poetry. This festival brings international artists and competition winners to the city of light. It explores the interconnection between solo piano literature, storytelling and literature. Its mission is to create a fusion between music and literature. The festival offers music performances of the highest quality with the aim of building bridges across diverse cultures.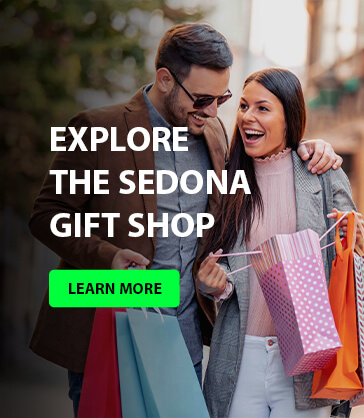 Offering a wealth of variety, the 2021 repertoire will include compositions from the eighteenth through the twenty first centuries. Audiences will hear renowned musicians perform works by Brahms Chausson, Chopin, Fauré, Hahn, Lazaro, Liszt, Poulenc, Puccini, Schubert, Shostakovitch as well as the world premiere of "Their Own Voices" by composer Anna Rubin for soprano, mezzo-soprano, piano and electronics. Elizabeth Peña will present two poems of "Platero y Yo", the story of a small donkey who lived with his poet master in the village of Moguer in Spain. 
"We have been very lucky to be able to present the Festival these past two years despite this pandemic", says Artistic Director Sandrine Erdely-Sayo, "and this difficult time makes us realize even more of the importance of the social, political and psychological functions of music."
The festival will open Friday, April 23, at 4:00 pm at the Sedona Arts Academy at the Collective. While these performances are also free, a $20 donation is appreciated Piano on the Rocks International Festival is made possible through the generous support of the Anna Maria Moggio Foundation. Steinway & Sons piano compliments of Piano Gallery 15450 Greenway-Hayden Loop, Scottsdale, AZ 85260
Visit pianoontherocks.org for a complete program description and more information.