Sedona AZ (July 30, 2015) – Once again the Sedona Chamber Ballet in partnership with Phoenix Ballet will present breathtaking performances of The Nutcracker on December 4th, 5th and 6th at the Sedona Performing Arts Center. Last year's Phoenix Ballet's scintillating production played to three appreciative sell out crowds from the Sedona community. This year we are pleased to add a fourth performance to meet the demand. Accordingly, the Sedona Chamber Ballet Company announces auditions for local children and dancers for this years Nutcracker production.
The Chamber Ballet seeks approximately 40 dancers from ages 7 to the pre-professional and professional levels. There are roles for all levels of training and ability, including numerous roles for boys such as party guests and rats. Additionally, we seek gymnasts. We are also seeking pointe dancers to audition for a demi solo opportunity and other corp pointe roles based on ability. Those auditioning for demi solo roles are generally 14 years or older and are dancing at the pre-professional or professional level. All pointe dancers should provide a resume, head shot and photos in first arabesque and second position tendu'. Photos will not be returned.
Auditions will be held on Sunday, August 9th at The Sedona Spa in the Los Abrigados Fitness Room. Registration will begin at 1:30 PM and auditionswill begin at 2:00 for boys and girls ages 7-12,3:00-3:30 for dancers ages 13 and older, and 4:30 for pointe auditions. Dancers should come on time and prepared to dance. Minors should be accompanied by a parent or guardian.  There will be a mandatory parent meeting during the audition and there is a $15 audition fee. 
This collaborative venture will again create a Nutcracker production with professional sets, costumes and, most importantly, internationally acclaimed, award winning dancers from the Phoenix Ballet in principal roles . True to its mission, the Sedona Chamber Ballet Company continues to provide performance opportunities to local children and dancers in a professional production while awakening awareness of the performing arts in our community.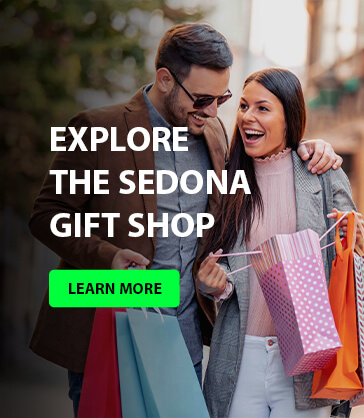 Artistic Direction of this year's production of the Nutcracker will once again be by world renowned dancer, choreographer and instructor Slawomir Wozniak, the Artistic Director of the Phoenix Ballet. Slawomir Woźniak attended the world famous Poznań ballet school in Warsaw, Poland and was a principal dancer with the National Opera in Warsaw. In 2000, Slawomir Woźniak graduated from the Ballet Pedagogy at the Frederic Chopin Academy of Music in Warsaw. We are more than fortunate that Slawomir will be bringing to our Nutcracker professional dancers who were artists with Metropolitan Opera Ballet, Ballet Arizona, Moscow Ballet, Polish National Ballet as well as children teen dancers who have won International Competitions in the United States, Moscow, Zurich and China. 
Choreography for this production will be set in Sedona by Rachel Cahayla Wynne, a former artist with the Louisville Ballet Company. Sedona Chamber Ballet Company continues to collaborate with the Northern Arizona dance community. To that end, additional production assistance will be provided by Patricia Quillian of Dance Sedona and Rachel Miller of Liberty Performing Arts, Cottonwood. We are also pleased to announce that Rosemary Mays, Sedona, a graduate of the Fashion Design Program at Pratt Institute and executive in the fashion world for such luminaries as Ann Taylor, Brooks Brothers, Talbots to name a few, will once again serve as our Wardrobe Mistress and Linda Petty, Cottonwood will serve as the Volunteer Coordinator. 
For information regarding the auditions or the Sedona Chamber Ballet Company please email us at: sedonachamberballet@gmail.com or see our web site
at www.sedonachamberballet.org.