Sedona AZ (March 26, 2020) – A planned celebration of life ceremony for famous pianist and Sedona resident Phil Rossi to be held May 7 at the Sedona Creative Life Center is still on, according to organizer and Steakouse89 owner Dieter Lehmann.
"We are hoping for the best," Lehmann said of the tribute to Rossi, who played regularly at the Steakhouse89 Lounge since the restaurant opened two and a half years ago. "Phil was a fixture in our lounge and he was loved by everybody. He will truly be missed."
Rossi was a living legend, having worked with the Chairman of the Board himself, Frank Sinatra. He also played with drummer Buddy Rich as well with the other greats from that era. He exemplified the coolness of the "scotch in one hand and a cigarette in the other" style of his generation.
He lived in Chicago most of his life, moved to Florida and finally settled in beautiful Sedona, AZ.
Here, he became a regularly featured performer at Steakhouse89 and Sound Bites Grill, winning an avid and faithful following in the city.
And now, he's gone, recently succumbing to cancer.
For Lehmann, Rossi's death was a great loss as well as for the loyal patrons who came every week to hear him play.
"He did it his way," Lehmann said. "I'm sure he went to sleep with a smile on his face. We put up a plaque in his honor by the piano he played on," he said. "He will be remembered. We are praying that the Coronavirus by then will be a thing of the past. We all have our fingers crossed. "
Steakhouse89, like the other restaurants in Sedona now closed for regular business, regularly featured local musicians performing live for their patrons.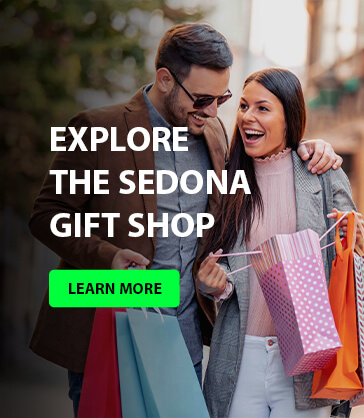 Not able to feature music anymore, Sedona restaurants are stepping up to the plate providing delicious pick-up orders due to the Coronavirus restrictions.
Lehman remains dedicated to preserving public safety as well as providing a handy pick-up service for his patrons.
"Our patrons have supported us through the years we have been here in Sedona and we want to continue to provide for them the fine fare they have grown to expect at Steaskhouse89," he said. "We are keeping the restaurant spotless and disinfected every day. We are power washing our patio. We are maintaining the highest of safety standards and are catering to our public as best as we can."
Lehman said all take-out orders are freshly cooked and alcohol can be purchased with the order.
"People feeling trapped in the house can pick up the phone, order some food and champagne to go, pick them up outside the restaurant and enjoy the meal in the comfort of their own home," Lehmann said.
Lehman said the to-go menu can be seen at the restaurant's Website Steakhouse89.com. Call 928- 204-2000 to place a phone order.
As far as Rossi's celebration of life event at the Creative Life Center goes, Lehmann is ready to act accordingly depending on where things stand with the virus at that time.
"We will know better as we get closer to that date," Lehmann said. We are hoping for the best but are ready to change the date if we are still in the midst of the virus emergency at that time. Phil Rossi was a great man whom we all admired and loved. But public safety always comes first."