By Virginia Volkman, Library Director
Sedona AZ (February 28, 2014) – There are so many ways that the Sedona Public Library enriches and impacts our community.  The Library has 9,500 card holders and close to 200,000 visitors per year. Behind these numbers, though, are the people and organizations that we partner with to make Sedona a better place to live.  
One story in particular that has inspired this week's column is one of collaboration and non-profit partnerships.  In addition to offering a variety of materials, including DVDs, print, audio, and digital books, as well as public computer access, the Library provides a gathering place and a conduit by which community organizations can share their work with the public and work together to improve our community.  The Sedona Public Library offers free meeting rooms to non-profit organizations to hold meetings and conduct performances, and space for displays.  Our mission is to enrich the lives of our residents and visitors by serving as a center for community activities and providing information, cultural, and civic services that are responsive, affordable, and enjoyable.
One of the longest running partnerships between the Library and a community organization has been with Chamber Music Sedona.  Since 1994, the Library has partnered with Chamber Music Sedona to promote the exposure and enjoyment of music for all members of our community.  This partnership has taken on a variety of formats, but for the past 11 years, Chamber Music Sedona has offered the series Chamber Music at the Library. This program consists of evening concerts in the Si Birch Community Room, where its Steinway S piano resides, a gift from Kay Kettering Reid.  Performances have featured the nationally recognized artists Zuill Bailey, and the Dover Quartet, as well as pianist Chase Coleman and guitarist Tom Sheeley. 
Recently, this non-profit partnership expanded to make an even greater community impact.  Sedona Chamber Music and the Sedona Public Library have partnered with the Sedona Community Food Bank.  Now as part of the admission to the concerts, guests are asked to bring two cans of non-perishable food, which is then donated directly to the Sedona Community Food Bank.  Upcoming concerts include the Community Jazz Program on Wednesday, March 5, and the Community Bluegrass Program on Wednesday, May 7.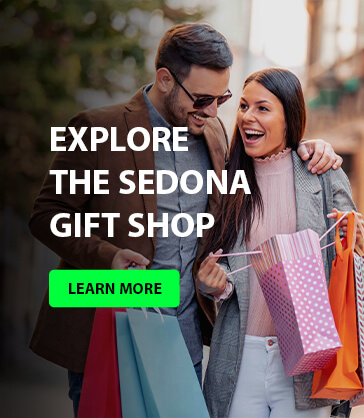 It's a pleasure to work with non-profit leaders who share our love of public libraries.  Bert Harclerode, Executive Director of Chamber Music Sedona, recently commented:   "Libraries have traditionally been wells of knowledge, and just like community water wells, they are open to all.  Libraries enrich the lives of those who use the facility and benefit the community with a wealth of programs that celebrate life." 
Chamber Music Sedona and the Sedona Community Food Bank are just two of the many non-profit organizations that the Sedona Public Library fosters and supports through our meeting rooms and resources.  For a complete list of programs and meeting times, please visit our events calendar at www.sedonalibrary.org.
Sedona Public Library is a private, 501(c)(3) corporation. The land on which our beautiful library sits was donated, and the library building was constructed with private funds and is entirely debt-free. Donations and grants allow us to continue to offer free services to residents and visitors. Your tax-deductible donation may be sent to: Sedona Public Library, 3250 White Bear Road, Sedona, AZ 86336.