Discussion at the Hub, Tuesday March 22, 6:30 to 8:30 pm
Sedona AZ (March 18, 2016) – As part of the month-long Building Bridges Event Series, the third of four panel discussions entitled, "The Polarization of Global Cultures by the Media," will take place at the Hub (formerly the Sedona Teen Center) on Tuesday, March 22 at 6:30 pm. Everyone is warmly welcome to attend the free event for a lively, interactive, panel discussion, Q&A and an energetic break-out session to find solutions and take action.
Kayt Perl, Sedona spoken word performer, singer, songwriter, poet and entrepreneur had the vision to create the Building Bridges Event Series comprised of performances, conversations, workshops, art exhibits and panel discussions to "build greater awareness, inspire empathic engagement and action, and nurture connections that bridge understandings, cultures and communities together." The Sedona International City of Peace is collaborating with Kayt and presenting four panel discussions during the Building Bridges Event series.
 "The Polarization of Global Cultures by the Media" is a hot topic. Polarization is rampant among political parties, ethnic groups, religion, climate discussions, rich and poor… the list goes on. Our perceptions, opinions, and ideas are heavily influenced by our media saturated, and fast-paced world. Instant news on the fly, social media and  our obsession with celebrity as influence makers leaves our heads spinning. What about all the good news that is never reported? What about the inspiring stories of cross-cultural collaboration, of global peace building, and inclusive partnering that are not easy to access through conventional media? Join the inspiring discussion for a different take on the world.
Come hear a distinguished panel of tireless change agents who are dedicated to making  positive shifts in perceptions and reality. Khalida Brohi, international social entrepreneur and activist, co-owner of Sedona's Chai Spot, and who, at 26, is the founder and Executive Director of Sughar Fund, USA, and Sughar Empowerment Society, a nonprofit social enterprise in Pakistan dedicated to providing tribal and rural women opportunities to grow their skills as well as learn leadership capacity in an environment of growth and development.
 A recipient of numerous recognitions, Khalida, was named among Newsweek's 25 under 25 Women of Impact, as well the 100 Women Who Matter in Pakistan. She plans for the next 10 years to change the lives of 1 million women in Pakistan.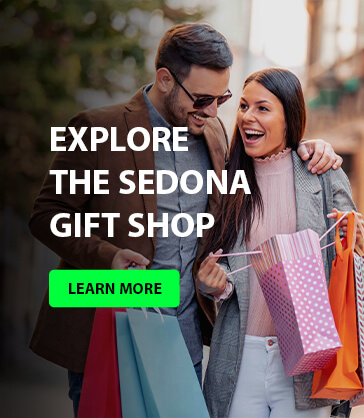 Jihan Gearon is Executive Director of Black Mesa Water Coalition (BMWC) formed in 2001 by a group of young inter-tribal, inter-ethnic people dedicated to addressing issues of water depletion, natural resource exploitation, and public health within Navajo and Hopi communities. Today BMWC is a leader in energy justice issues in the Southwest and around the country. Jihan is Diné (Navajo) and African American, a graduate of Stanford University with a Bachelors of Science in Earth Systems with a focus in Energy Science and Technology. Throughout her career Jihan as worked to build the capacity and collective strength of Indigenous communities throughout North America who are impacted by energy development and climate change, first in her position as Coordinator of the Native Energy & Climate Campaign at the Indigenous Environmental Network, and now as Executive Director of the Black Mesa Water Coalition.
Paul Friedman is a Professor Emeritus of Communication Studies at the University of Kansas, who has lived in Sedona for the past decade.  He coordinates the Sedona Mediation Services (hosted by the Sedona City Manager) and the Lunch & Learn program at OLLI (Osher Lifelong Learning Institute).  He also has organized many bipartisan public dialogue events here, such as the Living Room Conversations, Project and Conflict Resolution Week activities, as well as facilitating several popular dialogue-related learning groups and workshops at OLLI. 
Paula Donnelly Roark is a skilled scholar/practitioner in cultural research and analysis focusing particularly on social change, peace and conflict, and poverty eradication issues. She started her career as a Fulbright-Hayes professor in West Africa, and has held positions with the World Bank, UNICEF, and the African Development Foundation, among others. Currently living in Sedona, she continues to pursue her interests in peace and poverty issues as a member of the Board of the Sedona International City of Peace.
The Hub is located at 525 Posse Grounds Road in Sedona. Each panel discussion event, including the break out sessions runs from 6:30 to 8:30 pm. For more information on the Building Bridges Event Series please visit: www.buildingbridgesevents.com. For more information about the Sedona International City of Peace please visit: http://www.sedonainternationalcityofpeace.org and Facebook.