By [Concerned Sedona Resident]
(June 4, 2021)

In our first three articles we looked at the considerations for building any kind of road infrastructure to reduce Sedona's traffic issues and explained why there are likely no new roads to Sedona's traffic future.  But at every hearing and public workshop about traffic "solutions" over the past decades, our publics also consistently suggest public transit as a way to solve our traffic mess. 
Developing transit systems is popular with both the public and politicians.  It comes up frequently because most people have little understanding of traffic management and see a bus system as something easy to create.  People misunderstand its limits in moving people and decreasing private vehicle use.  It sounds so easy and logical: create a bus system and there will be fewer cars on the road.
Popularity, logic and real traffic solutions are very different things.  When it comes to using public transit as a traffic solution, fools rush in where the wise analyze fully and tread carefully.  So our city has hired a Transit Manager and our City Council pushes ahead with notions of extending a bus system to the Village of Oak Creek, up Oak Creek Canyon and to popular trailheads in response to public urgings. 
Residents have jumped into the transit game also with proposals that we force tourists to park in imagined lots outside town and ride busses from there, that we restrict Canyon vehicle traffic to locals only and ban cars from some areas in favor of transit-only zones.  Clearly, little real analysis goes into these offhand suggestions.
The City's mission currently seems to be to create some kind of bus system without bothering to analyze IF one can really reduce traffic problems or serve any real need.  As one frequent commenter and contributor to this publication has repeatedly noted, ordinary citizens should not be asked to vote on complicated traffic solutions lest we end up with popular but ineffective outcomes. 
We tried a trolley system called the Roadrunner about 15 years ago.  It was supposed to reduce traffic and redistribute customers between Hillside and Uptown.  City Council and City staff never bothered to do basic analyses comparing trolley capacities and traffic counts to see if such a system really could achieve those objectives. 
Millions were spent over the next five years for empty trolleys to run back and forth all day.  A later City Council mercifully axed the Roadrunner after the reality that it could have never worked in the first place was finally apparent.  Now we appear to be headed back down the same path again.
So, as we did with the proposed "road" solutions, let's look at the major transit proposals and consider their actual potential as traffic solutions.
Make tourists ride busses in Sedona and up the Canyon:
Like the proposed roads for locals only, all of these proposals are dead on arrival for the same reasons.  Highways 89A and 179 are state highways, owned and controlled by the Arizona Department of Transportation.  Highway 89A up Oak Creek Canyon is a public highway also.  They are all open to public travel at all times, period.
Creating visitor parking lots on the fringes of Sedona to serve a bus system would require using national forest lands.  Again, as covered in previous articles, gaining city use of Forest Service land for such a purpose involves getting past some very high barriers.  That is just never going to happen either.
Yes, places like Zion National Park require visitors to stop at the Park entrance and ride shuttles to Park sites.  The huge difference is that the National Park Service owns and controls the land and roadways involved.  In our case, Sedona owns and controls neither.  Any thought that we can force tourists to ride busses in Sedona and up the Canyon is a fallacy. 
Expand bus service on 89A, to the Village of Oak Creek and up the Canyon:
We've all heard the saying, "You can lead a horse to water but you cannot make it drink."  Paraphrased, "You can offer a tourist a bus but you cannot make him ride it," sums up the success potential of this approach.  Tourists cannot be forced to ride buses on state highways and busses cannot take enough cars off those highways to make a detectable difference in traffic volumes even if every bus ran full every trip all day – which they won't.
Here's why.  If we had four busses hauling 30 people each way on 179 all day from 7 am to 7 pm and that each bus (optimistically) made a round trip every hour.  That is a total of 240 people per hour and almost 2,900 people per day.    
Traffic counts on 179 averaged just over 14,000 cars every day in 2019.  We are way over that average now with even more during periods like spring break.  We can now expect 15,000 to 18,000 cars during the day.  (89A averaged well over 30,000 cars per day in 2019.)  Most car travel happens during that 7 am to 7 pm period.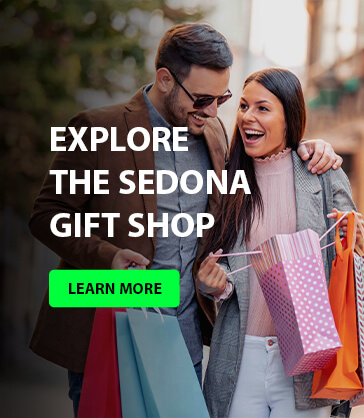 A visitor survey showed an average of 2.6 people per tourist car and slightly less per resident car.  Even with only two people per car, that is over 30,000 people every day.  A top potential transit ridership is only 2,900, is less than 10 percent, assuming busses run full all day.  Variables like weather, season of the year and day of the week cause more traffic variation than transit can achieve. 
A more realistic daily average occupancy rate is about 15 percent.  At that rate, taking cars off 179 falls to barely one percent.  Undetectable.  The same low ridership will apply to any Canyon bus route as well.  To understand why simply look in the mirror. 
When you travel by car, (which most visitors to Sedona do) that car is your security blanket.  You depend on it for transportation, convenience, safety in a strange place, storage for things you buy, deposit for things you may need, a place to rest, etc. etc. 
Two thirds of the cars on Sedona roads are tourists.  Two thirds of those are day trippers.  The latter are never going to abandon their cars for a bus.  You wouldn't either.  Few visitors would unless forced to by some rule.  Sedona cannot make that rule. 
When traveling 179, we've all learned to plan our trips early or late in the day or go around via Beaverhead Flat Road because travel is uncertain.  That unreliability will also impact busses.  A transit vehicle up the Canyon will be caught in the same backups and schedule unreliability as on 179.  Nothing kills a transit system like an unreliable schedule.  Extending a transit system to the Village and up the Canyon hoping it will reduce traffic is a complete fallacy.  Listen up City Council!
Transit from hotels to popular trailheads
Several years ago, a local entrepreneur proposed that he would run a transport shuttle from local hotels to Forest Service trailheads for a small fee per passenger.  The hotels declined to participate.  Now the city proposes to do the same.  As long as the city is paying for it, local hotels will likely participate, and why not. 
A transit system to take tourists from hotels to trailheads faces the same reluctance to abandon private vehicles described above.  It has a little better chance of success if the trailhead parking problems are made clear and schedules are reliable.  But remember, 2/3 of the tourists are day trippers and there are perhaps 2,000 non-hotel lodgings outside the hotel system.  Hotels now play a much lower percentage role in accommodating Sedona tourists and any transport system serving hotels alone will exclude many overnight visitors and miss virtually all of the day trippers.
Another major issue with this approach, however, is the additional trail overuse it will cause.  Sedona's popular trailhead parking areas are already over filled and the trails are already overused, but visitors will still use their cars whenever possible.  The Forest Service designs trailhead parking based on the maximum use level that trail can stand.  Anything designed to bring in hikers beyond the trail's planned capacity is irresponsible.  However, it appears to be the city's intent to do just that.
Another bus to nowhere?
The notion that any kind of transit system can alleviate our traffic woes or even dent it is pure fallacy.  We saw that movie with the Roadrunner.  Wise Councilors will carefully test any kind of new transit system before foolishly rushing in.  If transit proponents want to develop a bus system purely to serve people who lack another form of transportation that is an entirely different discussion.  Experience, however, proves such a purpose makes for a mighty expensive public taxi service.  
So what can we do about our traffic problems that actually might work, be affordable or make sense?  In our final article, we look at the "Simple Solutions."
(Over) Selling Sedona: Decision Points
How Do They Measure Up? Part 1 • Part 2
The Fallacy of Transit
Simple Solutions
Selling Sedona – One Year Later: Part 1 • Part 2 • Part 3
Selling Sedona, 2015: Part 1 • Part 2 • Part 3 • Part 4 • Part 5 • Epilogue