By Stephen DeVol, Sedona.biz Publisher
(August 5, 2018)

It's the oldest trick in the playbook of elections: make 'em mad and they'll make changes. Well, are you mad enough? This issue with the Chamber of Commerce and the City of Sedona has certainly got the desired result. But civil dialogue is missing from this playbook. And with angry people comes angry solutions. "Don't throw out the baby with the bathwater" is what's missing from the discussion. Stop and think what you are contemplating doing in anger.
I was in Santa Cruz, California last month. I found all the highways going into and leaving the Santa Cruz have the earmarks of our challenges here in Sedona: traffic jams, too many people, housing, and grappling with the resources to handle all the crowds and traffic. Monterey was the same. Sound familiar?  Locals were angry at visitors for ruining their quiet lives. Just take any popular destination and you find the same problems.  Everywhere you go the problems are the same. What is different is how you handle those problems.
What about the baby and the bathwater? We have the Chamber of Commerce who operates under a contract with the City of Sedona. What do the rules say about the uses of the bed tax funds? Surprisingly, not just the promotion of tourism.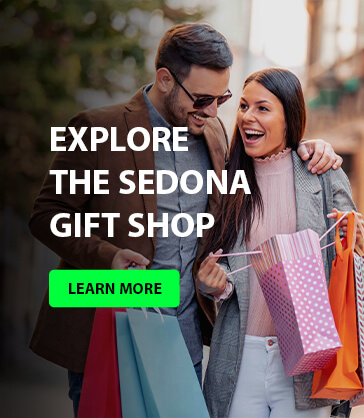 For purposes of subsection B (of Department of Revenue Rules), expenditures by a city or town for the promotion of tourism include:
Direct expenditures by the city or town to promote tourism, including but not limited to sporting events or cultural exhibits.
Contracts between the city or town and nonprofit organizations or associations for the promotion of tourism by the nonprofit organization or association.
Expenditures by the city or town to develop, improve or operate tourism related attractions or facilities or to assist in the planning and promotion of such attractions and facilities.
Here we have a Chamber willing to assist in other tourist activities, such as sustainability issues. What a great use of resources which work in harmony with the City of Sedona General Plan. Why not redirect the Chamber's efforts in order to support the community's vision of a sustainable place to visit and reside?
Don't throw out the baby with the bathwater. Instead embrace the Chamber of Commerce as partners and build Sedona for future generations. I would say Yes to Home Rule.