By [Concerned Sedona Resident]
(August 15, 2018)
Several months ago, we published our 11th article in the "Selling Sedona" series.  Each of our past articles outlined issues regarding the selling of Sedona to the outside world.  Each article focused primarily on the actions of the Sedona Chamber of Commerce, the City of Sedona government and Sedona City Council, since all are complicit in the over-selling of Sedona as a tourist destination.
We thought one article for the year was enough to cover current "selling" issues. It was not!  Given the frenzy of our current city election and the tactics being used, we are compelled to enter the fray.
This "Selling Sedona" article, however, is different.  It's focus is not on outside tourism promotion but, instead, on the efforts of Sedona city government, the City Council and Sedona Chamber of Commerce to sell Sedona voters inside the city on maintaining home rule status quo, continuing tax-funded tourist promotion and reelecting City Council incumbents.
Without question, the loudest campaign noise is being made about home rule.  No group is making more noise on this issue than the Chamber of Commerce.  Chamber CEO Jennifer Wesselhoff doesn't miss a day without an article in the local newspaper, an email outreach to Chamber members or a blast to the Chamber's email news list.
One might ask "Why is the Chamber so over-the-top involved in this internal city issue?"  The answer is simple: follow the money.  In our 11th article we summarized the city's payments to the Chamber over the past 5 years.  That table is reprinted below.
City payments to the Chamber:
            2014  –     $534,000
            2015  –   $1,258,000
            2016  –   $1,641,609
            2017  –   $1,959,734
            2018  –   $2,502,208
            ______________________
            Total  –  $7,896,708
In addition to almost $8 million paid in the past, the Chamber has over $2 million reasons in the current city budget to attempt to sell Sedona voters on marking "yes" on home rule.   Without that approval vote, all that public tax money now going to the Chamber will vanish.  Vanishing with it will be much more than just the destination advertising the Chamber spends some of it on.  (Chamber leaders and even our local newspaper editor have admitted that the tourists will come whether the city pays the Chamber to advertise or not.)  So why does the Chamber care so much about the city tax money?
Much more important to Chamber staff and board members than advertising is the long list of nice perks that would also vanish, perks like lavish travel to "tourism" conferences in extravagant settings, free fitness club and discount store memberships, sweetheart contracts, salary increases, nicely remodeled offices, upgraded equipment and surroundings, reconstruction of Chamber landscaping and Chamber land purchases with public money.
Next time you read a Chamber-produced article in our local paper, receive their email or hear a pitch from a Chamber staff member supporting home rule, you should not wonder why.  It's not really about supporting city government at all.  It's personal.  Just follow the money.
Speaking of the local newspaper, it's hard to miss the not-so-subtle effort of the "Red Rock News" to support Chamber's efforts in selling Sedona voters on supporting home rule.  Every edition of the paper now contains at least one and often two Chamber-produced articles or a Chamber-slanted news story or photo.  Given that the paper's general manager is a member of the Chamber's Board of Directors, preferential treatment of the Chamber and Chamber interests is no surprise.  Since financial support of the "News" also benefits significantly from advertising bought by Chamber members, it's again no surprise that providing the Chamber with what amounts to free ad space for their political campaign has become a given.
It is also no surprise that the content of the "News" articles, emails and presentations regularly stretch truth beyond the breaking point.  They take the overused term "fake news" to a whole new level regarding the Chamber's role in the city, tourist contributions to our tax revenues and Sedona's relative position in funding tourism marketing.  All this in an effort to sell Sedona residents on voting the way they would like. 
One of the most often-repeated Chamber claims is that tourists fund 70% of the city's general fund budget.  (It's good they have finally noted the difference between the city general fund and the city's total budget – which they used to claim got a 70% tourist boost.)
This Chamber claim get's zero stars for accuracy.  The city's current fiscal year budget shows tourists will generate only 52% of the city's general fund revenues.  (Sedona's general fund makes up 46% of the city's total budget.)  Doing the math puts tourist contributions at just over 35% of what is spent running our city government and all it's programs and services.  (But we can promise you will see more of the Chamber's 70% exaggeration before this campaign mercifully ends.)
Close behind the inflated tourist revenue claim in their "selling" effort is the assertion that the Chamber "does not receive any city money."  Of course that claim is false on it's face  – they admit to receiving well over $2 million per year.  But what they are really trying to sell to voters is the notion that no city tax money is used to fund Chamber operations or pay employees.  That claim gets maybe one half of a star out of five (technically) for truthfulness.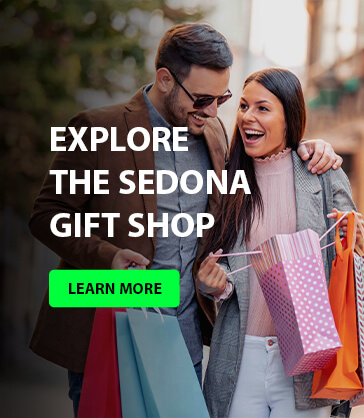 In a technical accounting sense the claim is slightly true – but only technically so.  It works this way: Take the Uptown Chamber's visitors center for example.  Same center, same hours of operation, same focus on only Chamber members and same staffing approach as a decade or more ago.  Add city tax money to the equation and suddenly you again see the same center, hours, focus and staffing as before – but now public tax money is paying for most of the salaries, maintenance costs, utilities, volunteer costs, printing of materials, meetings, travel costs, etc.   
The technicality comes from claiming that all these cost are really part of tourism promotion and thus qualify for city tax funding and are no longer (technically) part of "Chamber operations."  The same is true back at the office where the Chamber Tourism Department plays the identical game of substituting public dollars for Chamber member dues to pay for salaries, utilities, perks, etc.  And, it's also true for Chamber administration under the notion that since they supervise and oversee all Chamber operations and since some of these operations are "tourism promotion," some of the administration costs can also be charged to city tax funds.
It's the oldest accounting game in the books; one designed to hide, obfuscate and disguise reality.  
Data from the Chamber's own budget shows 77% of salaries and benefits for the visitor center and 44 % of the Tourism Department are paid by city tax money.  Total cost to city coffers: $.46 million.  Add tax-funded costs for other items like the meetings/trade shows/sales missions budget at $180,000, building and grounds maintenance budget of $24,000, computer technology costs of over $18,000, phone and utilities at $26,000, volunteer recognition at $30,000, etc. etc. and before you know it, you're talking about real money!
Very recently, Wesselhoff's election sales strategy has added (unsubstantiated) assertions that other Arizona cities like Tucson, Scottsdale and Mesa spend much more on tourist advertising than Sedona.  She lists Scottsdale as spending about $12 million of bed tax money on tourist promotion, Tucson spending about $9 million and Mesa spending estimated at $3.1 million.  Her inference is that this city's Chamber payments are a paltry sum by comparison.  She further claims that the national average for city tourist promotion spending is $3.39 million, well above Sedona's level.
Of course she avoids mentioning that Tucson and Mesa are literally 50 times the size of Sedona or that Scottsdale is 25 times the size of Sedona.  She also ignores the fact that the claimed $3.39 million national average disregards city size and lumps small Sedona with places like New York, Miami, Phoenix and Los Angeles in computing that average.
So, when we did factor in city size with amounts paid for "destination marketing" and compare the numbers on a per capita basis, we find a very different picture.  Sedona pays $250 of public tax money to the Chamber for every man, woman and child resident of our city.  By comparison we see Scottsdale paying $48 per capita, Tucson at $22 per capita and Mesa last on the list at $6.20 per capita of tax money paid for tourist advertising.
Size matters!  Sedona pays the highest amount of public tax dollars per capita for tourist promotion of any city in the state!  Zero stars for the Chamber's contention that our city is somehow below par in tourist advertising based on our size.
Finally, a very recent "Red Rock News" article posed that the Chamber's agreement to suspend advertising in Phoenix this summer has hurt local businesses.  The article's "research" process consisted of interviewing some selected local business owners about their perceptions of summer sales levels.  It was about their perception only and did not ask them to check actual sales records before speaking.
The article's purpose was clearly another thinly-disguised "Red Rock News" attempt to sell Sedona voters on believing the city's decision to halt Phoenix advertising this summer was a poor choice.  It's effort from the start was to find a negative result and its research process was designed to make sure that happened.
Several other pieces of available information actually contradict this "News" attempt to editorialize as a news story (Front page no less!).  First, the same week, another local business owner, writing in the same publication, stated that she had never had a better August and that there was obviously no "slow" season in Sedona any more.  
Next, while Chamber CEO Wesselhoff was telling the "News" reporter about perceived impacts of suspending advertising in Phoenix, Chamber spokesperson Steve Segner had just responded to a story in this Sedona.biz publication, claiming "the chamber has an (sic) advertised in the Phoenix market in two years."  One or the other of these Chamber representatives is clearly working on "alternative facts."
Unfortunately, none of those writing, speaking or being interviewed bothered to check the one information source that provides as close as there is to quantifiable, objective data about real local business activity levels: specifically, city sales and bed tax collections.  These collections data always lag several months behind due to the delay in businesses reporting their sales and the state passing that information on to Sedona.  However, a check of city financial records shows collections thorough May to be well above last year (and years before) and trending steadily upwards.  Given this trajectory in city tax data and the pattern of past years, any report of a broad drop-off in business levels this summer is highly suspect.
This election campaign has seen more attacks, vandalism, false information, fake news and general nastiness than any in past memory.  Attempts to sell Sedona voters a particular point of view have gone to new heights of effort and new lows of conduct.  The entrenchment of warring factions and the intentional use of misinformation, centered mostly around home rule, does not bode well for the future of local community-building.  Neither does it bode well for frustration levels of those ultimately elected to govern and carry out the voter's wishes, whatever they turn out to be.
The badly-divided Sedona of today and the political acts now playing out here look more like those of the state and national levels that so many voters despise.  It seems to be the natural tendency of people to move ever upwards toward bigger things.  Arrival in the big leagues of political behavior, however, should not be a goal in our small town.
It does make you long for the good old days of playground ball, doesn't it?