By [Concerned Sedona Resident]
(June 11, 2018)
A year ago we published our 10th – and what we hoped – was our last "Selling Sedona" article.  We felt we had addressed the issues surrounding the selling of our city to the outside world.  Sadly, we were wrong. Too many new problems, new events and new twists have taken place for us to keep silent.
Even though we identified the players involved in selling Sedona, analyzed the financial losses the city was absorbing by handing over public tax money to the Chamber of Commerce, pointed out Chamber misuses of that money, reviewed the federal tax laws that prohibit non-profit organizations like the Chamber from taking over business activity typically handled by private enterprise, pointed out the unfair practices conducted at the Chamber' Uptown visitors center, covered the traffic and day-tripper tourist problems and demonstrated the declining quality of life for Sedona residents brought on by the tourism flood, there are now other topics demanding to be addressed.  The major one is public anger.
Public anger at the city and Chamber of Commerce has simply boiled over in the past year since our last article.  Yes, this anger has been brewing for some time, but in the past year it has exploded. It has blasted out into the open like no other Sedona issue has for several decades at least.  
Sedona residents are just plain mad.  The anger comes up in virtually every conversation, whether it's simply between friends in the grocery store, a neighborhood gathering, letters to the editor, discussions at organized groups, City Council testimony or entertainment events.  It's everywhere!
The anger is focused on two related issues.  First is anger at the Chamber for the tourist traffic, in all its manifestations, that has created a quality of life disaster for Sedona residents.  The second is anger at the City Council for the millions of public tax dollars needlessly given to the Chamber each year, money which creates that disaster while simultaneously robbing residents of public services, increasing residents' costs for things like sewer fees and delaying important city improvements.  
Perhaps nothing illustrates the extent of Sedona's tax dollar give-away more than a simple listing of the amounts paid to the Chamber of Commerce in the past five years.  The numbers have climbed almost 500 percent in that period while the current mayor and most of the current City Council members have been in office.
City payments to the Chamber:
    2014  – $534,000
    2015  – $1,258,000
    2016  – $1,641,609
    2017  – $1,959,734
    2018  – $2,502,208
    ______________________
    Total  – $7,896,708
That is nearly $8 million of public tax dollars used to create the current mess of traffic, abused trails, parking jams and local neighborhood problems.  That is nearly $8 million dollars that could have been used to fill vacant police jobs, pave local streets, fix drainage problems, improve parks and recreation services and hold down sewer fee increases.  That is nearly $8 million that could have been better used to address already existing traffic issues without raising the city sales tax rate.
But do not worry, friends.  Relief is in sight. Recently, the Chamber of Commerce has graciously "volunteered" to cap their spending of city tax money at a mere $2.17 million.  AND, they have also decided to direct some of those public funds toward traffic issues. THEY have decided to do all of this while our elected City Council members continue to ignore residents' complaints.
When did Sedona residents elect the Chamber of Commerce to decide how and how much public funding should be spent on ANYTHING?  Where did the Chamber get the audacity to think they are in charge of what the city does or does not give them and how it is used?  Where did this entitlement attitude come from?
The answer is pretty simple; the City Council is afraid of the Chamber.  They are afraid of being blackballed at the next election. They are afraid of the vested-interest pressures exerted by Chamber members and afraid to stand up and do the job they were elected to do.  The City Council has let the Chamber call the shots for so long that letting them make these kinds of decisions has become the norm. The inmates are now running this asylum!
The next city election cycle has already begun and there are nine non-incumbents running for five seats.  If residents desire to make a change in city leadership there now is plenty of opportunity to do so.
Another source of the Chamber's entitlement attitude comes from their belief that the city's bed tax belongs to them.  It goes like this: Bed tax comes only from tourists staying overnight in commercial lodging. The Chamber's Lodging Council represents just over half of the lodging rooms for rent in Sedona.  Thus, in their thinking, that makes the bed tax theirs.
From Chamber CEO Jennifer Wesselhoff recently:   "We are asking the City Council for no increase for Tourism Bureau marketing in FY19.  Instead, we are suggesting our scheduled increase go to help fund improvements to our traffic flow problems…"
It's hard not to react to Wesselhoff's use of the word "our" in describing the public funds the city hands them.  It typifies their entitlement attitude and belief that bed tax money really belongs to them.
Never mind that all city sales tax, bed tax and a number of lesser taxes and fees are lumped into one pot known as the city's general fund.  That fund can be used for ANY city purpose. Chamber contention that the bed tax portion of the general fund somehow belongs to them is no more true than the notion that they are entitled to any other part of the city's general fund.  
Unfortunately, our local Red Rock (We-always-verify-our-facts) News, in a recent editorial attempting to explain this issue, got it completely wrong.  The editorial result was just more muddied water. "News" editor, Christopher Fox Graham, cited portions of Arizona Revised Statute 9-500.06 and attempted to interpret it to mean that all bed tax collected by the city had to be spent on tourism marketing.  Without going into a lengthy recital of state law and all of Graham's editorial mistakes, the short answer is that none of the bed tax collected in Sedona has to be allocated to tourism promotion or any other specific purpose because of the size of the city and the date the bed tax was created.   
The fact is that public money paid to the Chamber of Commerce does not come from bed tax.  That check is written out of the city's general fund. There is no such thing as a city Bed Tax Fund.  What confuses folks is that the SIZE of the check is based on the annual amount of bed tax collected.
But, back to Sedona residents' anger.  What hope do any of the traffic actions now being proposed or discussed have of actually improving the situation or restoring some major part of Sedona's quality of life?  The answer is a dismal one.
Much of the reason has to do with supply and demand; specifically, the supply of public space and infrastructure verses tourist demand for its use.  The demand side of this discussion is completely missing. Only the supply side is being considered.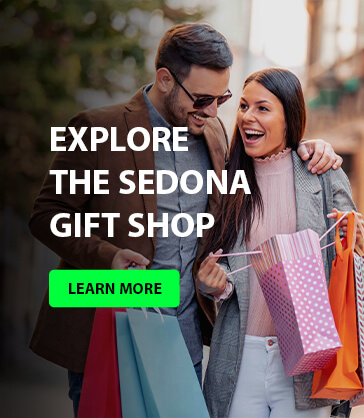 The most obvious piece of the supply side discussion is the city's $250,000 traffic study.  It's all about creating more supply of roads, parking lots, busses, shuttles, neighborhood connectors, directional signs, bike paths, roundabouts and bridges.  None of these are "solutions." None can produce more than a marginal or cosmetic "solution" to the problems. None can, at even the most successful levels, make a measurable difference in the impact of tourist demand levels now being imposed on city infrastructure, forest facilities and residents' quality of life.  Even a combination of proposed actions cannot and will not make any detectible difference in traffic issues so long as the demand side is ignored and the overselling of Sedona continues.
Enacting many of the proposed supply-side actions will actually make matters worse.  More and larger parking lots at trailheads only add to the degradation and abuse of these areas.   No number of busses, shuttles and worker transport vans can dent the over 100,000 person-trips per day of people (mostly tourists) going to, from and within Sedona.  The addition of more busses and shuttles will only divert money and effort from the need to address the demand side of the equation. Shuttle vans bringing more people to trail heads also add to the degradation of too many feet traveling those trails.  Building neighborhood "connector" roads only further degrade residents' quality of life. More busses and shuttles only mean more large vehicles stuck in the same traffic jams.
None of these approaches will change the overfilled parking lots or problems like the 180 tourist cars parked along Dry Creek Rd. on the Sunday of Memorial Day weekend.  It won't change the environmental degradation and bad experience of those approximately 750 people all trying to hike the Devil's Bridge trail at the same time.
The inconvenient fact is that we cannot bus, van, shuttle, sign or pave our way out of Sedona's tourist and traffic problem.  Only cutting demand will make a measurable difference.
Demand is the elephant in the living room.  No one on the City Council, city staff or the Chamber wants to address it.  No one is willing to step up and shut off the demand faucet opened by millions of public tax dollars given to the Chamber annually.  
It may once have temporarily made sense to subsidize tourist advertising during the depth of the recession, but not any more.  The US and world economy is doing well and business is booming in Sedona. Businesses can well afford to pay for their own advertising.
Chamber leadership and members contend that without the massive city subsidy, Sedona would have to institute a city property tax to make up a tax shortfall.  The reality is that Sedona has been discovered. Chamber CEO Jennifer Wesselhoff admits in trying to defend the Chamber from residents' anger about traffic, that the tourists will come "…whether we advertise or not."  But is the Chamber willing to give up that annual $2+ million in public tax dollars? No chance. Battle lines are already being drawn in the coming City Council election and Chamber hatchets are already being sharpened for use against those who propose to curb it.   
The Chamber wants "its" money.  Chamber members want the tax-funded free advertising.  Chamber employees want the added perks this public money has provided.  City Council members want Chamber backing in the next election. There is plenty of quid pro quo to go around!
The Chamber has also developed a new smoke screen to hide behind called "Sustainable Tourism."  It's still just a plan that hasn't yet been exposed to public view. That won't happen until October, but already it has become their new shield to ward off angry residents.  We have a new sustainable tourism plan to protect our scenic environment, forest and trails, reduce traffic, educate tourists and protect quality of life in Sedona, they say. Don't worry, the problems will all be addressed they say.  The Chamber is paying lip service to creating "sustainable tourism," which only means keeping demand at the current unsustainable level or above.
The "plan" doesn't address the option of cutting off the millions of dollars of public funds.  Yes, we're developing sustainable tourism – so long as it's sustained at least at the current levels, they say.  AND, they are "reinvesting" in Sedona they say. The Chamber wants residents to think they are reinvesting Chamber money in resolving traffic, parking, trail degradation etc. issues.  Not true. The "reinvesting," for which the Chamber wants credit, isn't costing Chamber members a dime. It is public tax money the city gave them that they want public accolades for "reinvesting" back into city problems they created.  
Yet another example of the Chamber's twisted view about who public tax money really belongs to.
Public anger at the overselling of Sedona has also found a new outlet in the upcoming Home Rule election.  Choosing the home rule ballot option every four years allows the city to set it's own budget levels. Without Sedona voter approval, a formula created by the Arizona legislature would set the city's budget ceiling.  It would be about 50 percent below the current level. Such a major cut in city spending would very likely curb city funding to the Chamber of Commerce – and a lot of other things.
Voting down Home Rule at the August 28 election may not be the best approach, despite it's almost certainty to curb handing over public money to the private Chamber of Commerce.  Voting it down also curbs many of the city's choices in how much it budgets as well. A better approach may be to approve Home Rule to protect budgeting options while simultaneously voting in new Council members who have the will and courage to cut off the faucet of public funds to the Chamber of Commerce and reduce tourist-created demand on local resources.  
Finally, there is another new and sadly unintended consequence of overselling Sedona.  It involves Sedona's housing situation and it has not really been publically addressed.  
Sedona has run extremely low on rental housing and is virtually out of all lower-cost (affordable?) housing.  We can thank both the Arizona Legislature and the current over-promotion of tourism for that. In January of last year, a new legislative bill overrode Sedona's ban on short-term rentals.  Only rentals of 30 days or longer were previously legal. The legislature ended that. Now a home, apartment, room, condo, etc. can be rented out for any length of time. As a result, since January, 2017, over 900 new short-term – read that tourist – rental units have been established or converted in Sedona neighborhoods.  
Without the legislature axing the city's authority to curb daily and weekly rental units in neighborhoods, this loss would not have happened.  Without the overselling of Sedona, the financial incentive to convert rental housing once used by local workers, retirees, young families and even public servants into tourist "AirBNB's," would be much reduced.  
Rental rates for a modest 2,000 sq. ft. home in Sedona have climbed to about $2,500 per month, far above a level affordable to most who rely on rental housing.  No amount of city effort to stimulate the creation of new "affordable housing" will change the problem. This is a completely new dynamic in Sedona's "affordable housing" situation and it changes the entire landscape of creating low cost housing in Sedona.  Investors will continue to snap up any available cheap new housing for use as tourist rentals. The City Council requiring a couple more one-bedroom rental units at a new hotel like the Marriott is little more than legalized coercion and doesn't even show on the radar against potential needs.  Essentially, the affordable housing game in Sedona is over.
Tourist-stimulated price increases and the loss of rental housing has chased away service workers.  Sedona area hotels now report they are collectively about 300 workers short of staffing needs. It has chased away young families with school-aged children, causing enrollment drops and contributing to closure of one local school.  It has chased away public servants like teachers and police officers. And, it has created a cash-only black market for private rental room cleaners with pay as low as $5 per hour – well below minimum wage.
And so the unintended consequences of overselling of Sedona continue.
At least from time to time Sedona residents' anger gets a bit of comic relief (see below) – since any form of real relief is still in the "we're-working-on-it" stage at City Hall and the "We-hear-your-concerns" stage at the Chamber of Commerce.
Selling Sedona – One Year Later, 2016: Part 1 • Part 2 • Part 3
Selling Sedona, 2015: Part 1 • Part 2 • Part 3 • Part 4 • Part 5 • Epilogue