Sedona Film Festival presents award-winning new documentary and French film
Sedona AZ (May 17, 2013) – The Sedona International Film Festival is proud to present the Northern Arizona premieres of "One Track Heart: The Story of Krishna Das" and the award-winning French film "In the House" showing May 28-31 at the Mary D. Fisher Theatre.
ONE TRACK HEART: THE STORY OF KRISHNA DAS
In 1970, a young musician named Jeffrey Kagel walked away from the American dream of rock 'n' roll stardom—turning down the lead singer slot in the band that would become Blue Oyster Cult. He sold all his possessions and moved from the suburbs of New York to the foothills of the Himalayas in search of happiness and a little-known saint named Neem Karoli Baba (or Maharaji).
"One Track Heart: The Story of Krishna Das" follows Kagel's journey to India and back, his struggles with depression and drug abuse, and his eventual emergence as Krishna Das — the world-renowned spiritual teacher, chant master and Grammy-nominated recording artist. Featuring interviews with "Be Here Now" author and spiritual guru Ram Dass, Grammy-winning producer Rick Rubin (Beastie Boys, Metallica, Johnny Cash), New York Times bestselling author Sharon Salzberg, and two-time Pulitzer Prize nominee Daniel Goleman, as well as a score by Dinosaur Jr.'s J Mascis and Devadas, "One Track Heart" is the inspiring story of how one man's journey continues to transform countless lives.
"I first met Krishna Das at a time when I was rather burnt out with the entertainment industry and looking for more meaning and direction in the things I was doing with my life," said the film's director Jeremy Frindel. "Chanting with him and hearing the stories of his time in India with his guru had a powerful effect on me and what I thought it was possible to do with my life. It has been a dream project to be able to dive deep into his world, and the world of Maharaji and his devotees, and to have the opportunity to tell his story and share it with people who might not be familiar with him."
"One Track Heart" will be shown at the Mary D. Fisher Theatre May 28-31. Showtimes will be 4 p.m. on Tuesday and Wednesday and 7 p.m. on Thursday and Friday.
IN THE HOUSE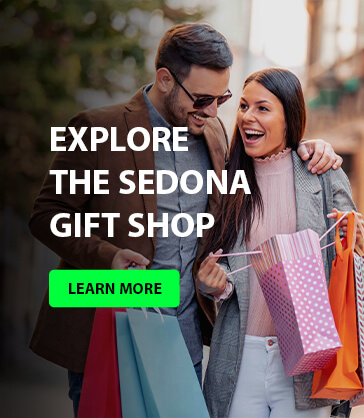 "In the House" has been nominated for six César Awards (the French equivalent of the Academy Awards) including Best Film, Best Actor and Best Director, and has won top awards at prestigious film festivals around the world. Kristin Scott Thomas and Fabrice Luchini star in this new drama by acclaimed French director Francois Ozon. Sedona audiences will recognize Luchini as the star of two festival favorite films recently: "The Women on the Sixth Floor" and "Potiche" (which Ozon also directed).
Sixteen-year-old Claude (Ernst Unhauer) insinuates himself into the house of fellow high school student Rapha (Bastien Ughetto), writing about his family in essays that blur the lines between reality and fiction for his jaded French literature teacher Germain (Fabrice Luchini).
Intrigued and impressed by this gifted and unusual student, Germain rediscovers his taste for teaching and enthusiasm for his work. But the boy's intrusion sparks a series of uncontrollable events.
Kristin Scott-Thomas plays Germain's wife, Jeanne, a contemporary art gallery director who avidly follows Claude's semi-imaginary escapades, in this film that is based on the play "The Boy in the Last Row".
Critics are raving about "In the House". Stephen Holden from The New York Times calls it "One of this year's outstanding films. Francois Ozon's diabolical comedy is sinfully delicious!"
"In the House" will be shown at the Mary D. Fisher Theatre May 28-31. Showtimes will be 7 p.m. on Tuesday and Wednesday and 4 p.m. on Thursday and Friday.
Tickets are $12, or $9 for Film Festival members. For tickets and more information, please call 928-282-1177. Both the theatre and film festival office are located at 2030 W. Hwy. 89A, in West Sedona. For more information, visit: www.SedonaFilmFestival.org.