OLLI (Osher Lifelong Learning Institute) Sedona Community Forum will host Jennifer Perry, Regional Director, Arizona Community Foundation of Sedona, February 5
Sedona AZ (January 30, 2020) – When we wish to share our resources with others in need, how do we decide which worthy individuals and causes to support?  Or, if we seek support for the services that we provide for people in need, how might we get it?
The Arizona Community Foundation of Sedona helps answer these questions. They facilitate both the giving and the receiving process. They hold and manage donations, and they have a carefully constructed system for awarding targeted grants to deserving non-profit organizations, as well as for providing post-secondary scholarships to capable students.
During the last year, ACF of Sedona awarded over $112,000 in grants and scholarships through a grants process and the advice of donors who have established funds with them.  And, since its inception in 1995, ACF of Sedona has awarded over $6.7 million in total grants and scholarships to nonprofit organizations and students from Sedona and the Verde Valley.
Want to learn how this important local philanthropy organization works?  Hear Jennifer Perry, the new Regional Director of ACF of Sedona, when she will be the guest of honor at Osher Lifelong Learning Institute's (OLLI's) Sedona Community Forum program (formerly Lunch and Learn) on Wednesday, February 5, from 12:30 – 1:30 p.m., in Room 34 of Yavapai College's Sedona Center.
The ACF of Sedona secures, manages, and allocates donor gifts for charitable purposes in Sedona and the Verde Valley. These donations are managed as part of a permanent endowment used to improve the welfare of the community today while leaving a legacy for future generations.
Dozens of local organizations seek ACF's financial support for projects they want to undertake. Which ones will have the most beneficial impact?  Learn how ACF of Sedona sifts the requests it receives through a thorough review process, involving a cadre of thoughtful local residents, so their funds will be used as effectively as possible.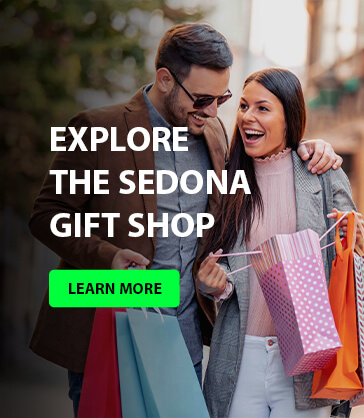 Many local high school students and others aspire to continue their education, but higher education is costly. ACF of Sedona provides more scholarship assistance to our youth than any other local agency. Find out how they select the aspiring students whom they will support.
Where does the ACF of Sedona get the funds that they disperse?  Find out how individuals, families and businesses make tax-deductible charitable gifts in the form of cash, real estate, marketable securities or other assets, as well as memorial gifts in the name of loved ones and planned gifts and legacies established in end-of-life documents. They currently manage over $9 million in charitable assets.
Learn, too, about the background Jennifer Perry brings to her role as ACF of Sedona Regional Director. She moved here with her family in 2003 and has served as the Development Director for the Verde Valley Sanctuary, the Ross School, the Sedona Public Library and as Executive Director of Camp Soaring Eagle. She also has served on numerous community boards– currently for the Sedona Chamber of Commerce and Verde Valley First Books–and is an active volunteer for other organizations. 
To meet Jennifer Perry, come to OLLI at 12:30 Wednesday, February 5, and learn the "inside story" regarding how ACF of Sedona operates. OLLI's Sedona Community Forum is an enjoyable, informative, weekly community event that is free and open to all. 
OLLI (Osher Lifelong Learning Institute) offers academic, not-for-credit programs for adults 50 years old or older at program sites at Verde Valley Campus, Sedona Center, and Camp Verde Library. OLLI at Sedona/Verde Valley is a program of the Division of Lifelong Learning at Yavapai College. Registration is now open until February 14 for the Winter 2020 Term. For information about OLLI at Sedona/Verde Valley, contact Linda Shook, Associate Dean Sedona Center and OLLI Director Sedona/Verde Valley, at the OLLI office, 928-649-4275, ollisv@yc.edu or visit the website at www.yc.edu/ollisedonaverde