Sedona AZ (October 5, 2017) – Who, at age 25, has risen to the pinnacle of national acclaim?  Locally, it's the Verde Valley Caregivers Coalition.   
Back in 1992, the VVCC began providing volunteers, programs, and services to older adults and adults with disabilities.  That year they had 50 volunteers providing transportation and visitation to 80 adults.
Their aid to adults to help maintain their independence and quality of life at home has grown steadily.  In 2015, 350 VVCC volunteers helped over 2,300 adults in need, of whom 50% live at or below the poverty level, 65% are 85 years and older, and 1,700 live alone.  Their help included 14,000 rides and nearly 2,000 friendly visits. 
In this 25th year, the VVCC's transportation-providing efforts were recognized by the NationalVolunteer Transportation Center, whose panel of 20 judges chose them from among 140 applicants to receive the 2016 Grand Star Award–and a brand new Toyota Sienna mobility vehicle. 
How do they manage to go "the extra mile" on behalf of their clients?  Kent Ellsworth, the VVCC Executive Director will describe life "backstage" at this highly effective organization on Wednesday, October 11, from 1:00 – 2:00 p.m. at  Osher Lifelong Learning Institute's (OLLI's) Lunch and Learn program, in room 34 of Yavapai College's Sedona Center (on Cultural Park Place, across Rte 89A from Red Rock High School).
Bring your lunch (or come for complimentary coffee, tea, water, and a little snack) and join the conversation at 12:30, or come from 1:00 – 2:00 to hear from and ask questions of Kent Ellsworth.
He offers a unique perspective on people who are out of sight to most of us, who have little first-hand contact with the poor, the disabled, the frail elderly people who live around us.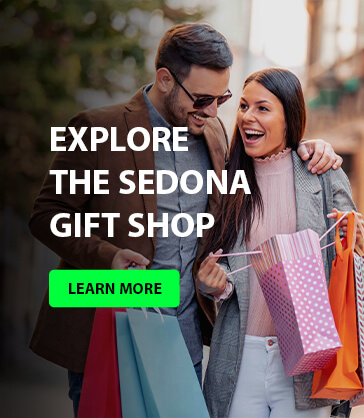 We will learn how the VVCC remains adept at helping older adults, in 10 Verde Valley communities, especially those living alone without family or friends, to meet the challenges they face with activities crucial to their independence so they can remain in their homes, such as: transportation to medical and other appointments, rides to the grocery store, shopping, and other errands, business assistance such as bill paying and sorting, and handy person help.
VVCC volunteers also provide respite assistance to in-home caregivers and patient scribe assistance during medical appointments, in addition to loaning  Guardian Angel Medical Alert units to 920 households to help them be connected in case of an emergency.
And all of their services are provided by over 300 volunteers at no cost to the clients by dedicated volunteers throughout the Verde Valley.  
Find out what kinds of requests come up most frequently and what extraordinary challenges come up from time to time.    
OLLI's  Lunch & Learn is an enjoyable, informative, weekly community event that is free and open to all!
OLLI is a local, volunteer, peer-to-peer, adult education program that offers many learning groups and workshops each term for a nominal fee.  Its Fall term just got underway, and the catalog is available on line at www.ollisedonaverde.org.   For more information about OLLI or the Lunch & Learn program, please call: 928-649-4275.