Old Town Cottonwood
By Annabel Sclippa, VP of the OTA
Cottonwood AZ  (September 27, 2011) –  Fall is a great time of the year, no matter where you are (well, perhaps Iceland, but I haven't been there to know for sure). The Verde Valley is no exception. Sun filled days and brisk evenings invite us into the outdoors to explore. Strolling Main St in Old Town Cottonwood is one fabulous way to enjoy this temperate time.
This weekend along Historic 89A continues a fabulous Fall with a variety of events to choose from. Friday evening from 5-8pm join Crema Cafe for a Verde Valley Grape Stomp 5k Pre-Race Check-in Pasta Party, or stop in at Bent River Books & Music for The Cat's Vyktrola starting at 6pm.
Saturday morning may find you wondering where to start. If you'd like to work off some of the previous night's calories, try signing up for the Great AZ Grape Stomp 5K Run. With a 7am start, you might appreciate the drink specials Rendezvous in Old Town will have for you throughout the day. To cash in on this, visit AZGrapeStomp.com and sign up under Team R.I.O.T. Keep yourself seated right there for Decker playing in the evening, starting at 7pm.
For those not inclined to running, or those who ran and need to stretch those legs, take a stroll of Old Town. From 10am-2pm give yourself the chance to win a very special Old Town Staycation. Visit five painted barrels, collect the artists' cards, and bring them to The Annabel Inn to be entered to win a one-night stay and a gift basket brimming with wine from The Wine Cellar and Pillsbury Wine Company North, a starter kit from The Glitter Art Institute, lunch for two from Crema, two tickets to see Anthony Mazzella at Old Town Center for the Arts on Sat, October 8, 7:30pm ­ 9:30pm, a selection of gourmet Olive Oill and Vinegar from the Verde Valley Olive Oil Traders, an original print from The Manheim Gallery, and certificates from Rendezvous in Old Town. Collect ten cards and be entered twice.
Also on Saturday the 1st in greater Cottonwood, caste your vote for best "meat in sauce" at Rhythm & Ribs up at the Fairgrounds.
Other October entertainment includes multiple music and mystery happenings back in down in Old Town. Rendezvous in Old Town (RIOT) has double-plays every weekend. Oct 7 Chromatics, Oct 8 DJ Rx, Oct 14 Redland, Oct 15 Cat's Vyktrola, Oct 21 Mike Morris, Oct 22 DJ Rx. Also on the 22nd at RIOT enjoy The Petit Night de Mascarade, a fashion show and fundraiser for the Big Brothers/Big Sisters.
Arizona Stronghold Vineyard's October entertainment includes Katy Westcott. Join Katy for a night of acoustic alternative hits on Oct 7, 6-9pm. Oct 14th from 6-9pm enjoy acoustic guitar by Vincent Z. Oct 21st from 6-9pm join White Boy Gospel, for what else, but White Boy Gospel. And last, but not least, on Oct 28th from 6-9pm delight in a relaxing evening accompanied by piano stylings of the talented local favorite, Luke Bernard.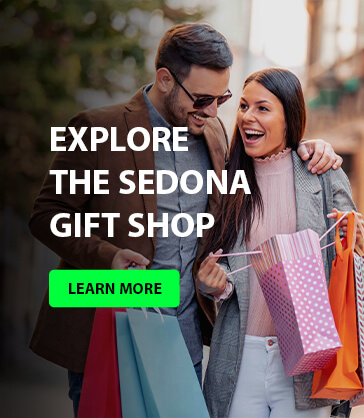 In addition to Old Town Center for the Arts' splendid showing of Anthony Mazzella on the 8th, other October performances include LAURENCE JUBER on Fri, Oct 14, 7:30 pm; CLAUDE BOURBON on Fri, Oct 21, 7:30 pm, and for Halloween weekend Sherry Finzer & Radiant Sky on Saturday the 29th from 7:30-9:30pm.
Crema Cafe has also announced new hours. Friday and Saturday nights head on down and hang until 10pm. The beverages will be flowing and the evening air will delight.
Who says there's nothing to do mid-week? Every Wednesday night from 7-10pm, listen to Vyktoria Keating at The Vineyard, while enjoy pizza from Jim's spanking new kitchen. This is if you haven't already wine-d up at Nic's for Wine Wednesday half price bottles. Nic's other weekday specials include Martini Monday's and Lobster Tail Tuesdays. None of these are to be missed.
Saturday, October 8th take the Old Town Historic Homes & Building Tour with Karen Leff of the Cottonwood Hotel. Meet at the hotel at 1pm and let her guide you through history until 4pm. October 15th is the monthly Community Contra Dance at the Civic Center from 6:30-10pm, and on October 22nd continue to pre-burn off that Halloween candy with Dances of Universal Peace at Old Town Center for the Arts in Studio B at 8pm. Oct 28th-30th, The Annabel Inn is offering a very special Murder Mystery (Wine Tasting) Weekend, Death is a Cabernet. Visit theannabelinn.com/halloween2011.html for pricing and details.
On Halloween, Monday the 31st, bring the whole family for a very special Centennial Fall Harvest. Merchants will be open and in costume to hand out goodies as usual. In addition, if you dress in historic garb, trot on down to the Old Town Jail. The first 50 arrivals will be able to pick up a very special bag of golden nuggets.
Every Sunday morning put your spiritual self back to center and meet with Rev. Bruce Kellog at Unity Center of the Valley. Every Sunday of the month from 10:30-11:30am at Old Town Center for the Arts.
For more details on any of these happenings, or to see what other events fall into place as Fall continues, visit the Old Town Association's web page oldtown.org or 'JOIN' our Old Town Cottonwood Arizona page on facebook.