By Candace Carr Strauss,
President/CEO  Sedona Chamber of Commerce and Tourism Bureau
Sedona News: Building sustainability into our tourism economy is a chamber priority, so I am happy to report we are making progress on one of our most complex environmental issues – the impact of OHVs in our "neighborwoods" in the words of Red Rock Ranger Amy Tinderholt.
The challenges are familiar to most Sedonans. The popularity of Off-Highway Vehicles (OHVs also called ATVs or UTVs) has skyrocketed in Arizona, with more than 452,000 registered with the state. Many came as Day Trippers to Sedona. At the same time, people seeking safety in the outdoors during COVID flocked to Red Rock Country and rode OHVs for the first time.
The most popular OHV destinations are the unpaved roadways on the 525 and 152C west of Sedona managed by the US Forest Service. In July, Coconino National Forest Supervisor Laura Jo West sent a letter to private industry stating the need to demonstrate that OHV recreation can continue without resource damage. Later that month, the Sedona City Council approved FY22 monies to the chamber to help address this issue.
As a result, the chamber convened regional OHV and Jeep companies operating in Sedona, Cottonwood and Flagstaff to join us on an action team we call the "Red Rock OHV Conservation Crew" (RROCC) in partnership with TreadLightly! – the motorized recreation industry group dedicated to responsible recreation. Working hand-in-hand with the USFS, state, county and city agencies here are several first steps that have been taken.
One percent of each rental transaction or guided trip will be collected to fund trail improvements and rider education.Arizona Safari Jeep Tours, Barlow Adventures, Outback ATV, Pink Jeep, Rainbow Adventures including A Day in the West, Earth Wisdom, Red Rock Western Jeep Tours and Sedona Off-Road Adventures, Red Rock ATV, Sedona ATV and Vortex ATV have all begun collecting funds for this purpose.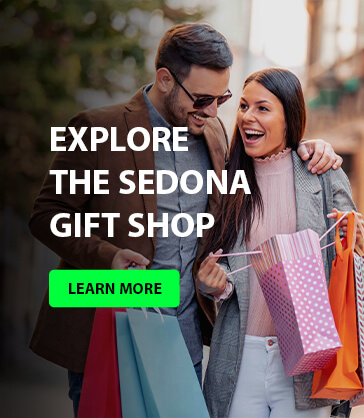 OHV Ambassador Program. This USFS volunteer program will position OHV ambassadors, many staff of the OHV companies, who are trained in TreadLightly! principals and responsible to speak to riders. Designed to be highly visible, this direct one-on-one approach has the potential to educate OHV users where they are – on the trails.
Consumer Education. RROCC working with TreadLightly! will produce educational content for customers related to limiting speed, noise and dust, respecting others who use the roads, observing sensitive areas such as the grasslands west of Sedona and leaving historical or archeological sites undisturbed. It will be delivered via digital and social media and on partner websites. In addition, custom videos will be provided for onsite rider training by OHV rental companies. The Forest Service regularly updates its free Motor Vehicle Use Map and plans are underway to color-code features to show neighborhoods and other sensitive areas clearly in a consumer friendly format. The maps are the centerpiece of the Coconino Forest's OHV website.
To follow the good work RROCC is doing check out RRohvConservationCrew.com.
This RROCC collaboration, the Fly-Friendly Agreement, and the recent public forum on Short-Term Rental (STRs) impacts held at Yavapai College demonstrate we are motivated as a community to work together to champion solutions for a sustainable, balanced future.
Thanks to those of you who joined me for my first informal "CEO Coffee Talk" where I shared more of what we are working on here at the chamber. Be sure to check our website, SedonaChamber.com for future chats. Meanwhile, stay engaged and stay passionate about greater Sedona and our sustainable future.