Sedona AZ (October 6, 2018) – The Old Town Center for the Arts is pleased to announce a preview of some of the upcoming performances scheduled for October and November 2018. International, regional and local talent will highlight OTCA's 11th year of presenting music, theater, comedy, art, entertainment and cultural events.
OTCA has the distinction of completing ten previous seasons, hosting over 500 events drawing performing artists from every continent except Antarctica. Besides adding to the cultural and entertainment scene of Old Town, OTCA has also produced and hosted many community events devoted to education and sustainability. 
"We are very excited about our Fall events.  Might be our best Season yet," Co-director William Eaton remarked. "It's always a thrill to see audiences transported through theater, live music, and comedy. Along with the performers, our volunteers and technical staff work hard to make every event a memorable and enjoyable experience." 
Tickets are on sale now for these exciting events:
EMISUNSHINE in concert, Saturday, October 20th, 7:00 PM
The exceptional talents of critically-acclaimed teen music prodigy, EmiSunshine has captured the nation's attention. A singer, songwriter and multi-instrumentalist, Emisunshine has, enchanted audiences with her musical wizardry, "salt-of-the-earth" mountain melodies and lyrics from classic country, blues and folk music.
From her deep well of songs, Emi plays a wailing guitar; she can make the mandolin cry and the ukulele sing. Hailing from Tennessee, she now tours backed by a group made up of those closest to her. Her father plays upright bass, her brother (John Letner) accompanies her on mandolin and "Uncle Bobby" Hill plays drums.
The Emisunshine concert is sponsored in collaboration with Yavapai College Performing Arts Center.
LES POULES A' COLIN, Saturday, October 27th, 7:00 PM
The Quebéc Folk-Traditional sensation, Les Poules à Colin, is an exciting, fresh band that plays with an electrifying, mind-blowing groove. This International musical supergroup has embraced their musical and cultural heritage in a seamless blend of traditional music with a touch of jazz and North American influences, sung in both French and English.
Despite their young age, they have been playing together for over 9 years and it shows in their sparkling complicity. They've performed in major cities and small towns in Canada, the US, Europe, the UK, Australia and Africa, amassing a wealth of impressive experience. They present their 3rd album MOROSE (Oct 2017), which is inspired by the raw and pure aspect of Quebec musical traditions while combining contemporary sounds animated by energy, desires and the angst of our modern society.
Les Poules à Colin's sound is a seamless blend of their strong folk upbringing and North American influences that range from old-time to jazz, with some provocative and moody effects. Their repertoire is a mix of original and traditional pieces and reveals gorgeous vocal, instrumental and rhythmic prowess.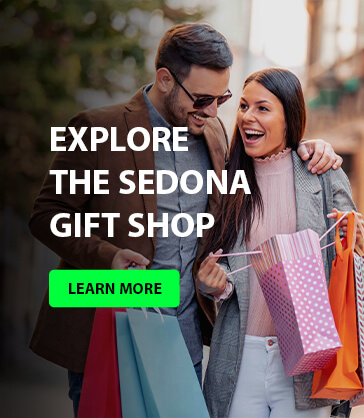 9 STRING THEORY, Saturday, November 3rd, 7 :00 PM
The finest instrumental music from around the world finds a fresh new voice in 9 String Theory: the unique musical collaboration of Russian domra virtuoso Angelina Galashenkova­Reed and award­winning American classical guitarist John Huston. 9 String Theory performs music of great variety and intense virtuosity, evoking musical traditions both ancient and modern, sharing with audiences the world's diverse musical culture.
Angelina Galashenkova is among the greatest living virtuosos of the Russian domra (the ancient 3­string lute of Russian folk and Gypsy music). John Huston has distinguished himself as one of the most exciting and expressive classical guitarists of his generation.
SUGAR & THE MINT, Saturday, November 10th, 7:00 PM
Sugar and the Mint returns to Old Town Center for the Arts, following a standing-room-only sold-out concert last spring.  This up and coming bluegrass band received high marks for their main stage Telluride Bluegrass Festival performance in June, having won the prestigious Telluride Bluegrass band contest the previous summer. The band is comprised of five amazing musicians aged 18 to 20, and are one of the youngest bands ever to win the Telluride Festival contest.
Sugar and the Mint's first place honors also include: Pickin' in the Pines Acoustic Festival, The Wickenburg Arizona Bluegrass Festival, and the Gospel Contest.  In addition they have played the Ogden Music Festival (UT), Prescott Bluegrass Festival (Prescott, AZ), the Agri-Country Bluegrass Festival (Casa Grande, AZ), and the Tres Rios Festival in the Phoenix area.
SOUTH OF WINSLOW, November 17th, 7:00 PM
Originating in Prescott, Arizona, the "South of Winslow" band is a collection of five talented and seasoned musicians that perform Eagles music exclusively. The band formed five years ago when five area musicians met and discovered their mutual love for the Eagles. Arguably the most universally known and loved band of the last 40 years, Eagles' music strikes a chord with all ages and musical persuasions.  On stage, South of Winslow's dedication to vocal and musical mastery places them second-to-none with their replication of the Eagles experience.
The band has performed throughout Arizona, Nevada and Hawaii.  Aside from their face appearances, they are often mistaken for the real Eagles.  While performing to a crowd of nearly 18,000 concert attendees, in Honolulu last year, South of Winslow band was scheduled and performed at the same event and stage as legendary rock artists Kenny Loggins, Steve Augeri of Journey and Mickey Thomas of Jefferson Starship.
Mark your calendars, get your tickets, and join us for these and other upcoming events at the Old Town Center for the Arts.  For ticket information and to learn more about the concerts, classes at Studio B and community events at OTCA please visit www.oldtowncenter.org.  Tickets are available online at www.showtix4u.com, in Cottonwood at Desert Dancer and Mount Hope Natural Foods; and in Sedona at The Literate Lizard Bookstore.  Old Town Center for the Arts is located at 5th Street & Main in Old Town Cottonwood. For more information please visit oldtowncenter.org or call Elena Bullard at 928.634.0940.