Sedona AZ (March 1, 2018) – The Village of Oak Creek, on 179A is considered to be, "The Gateway to Sedona," and makes the perfect first stop for anyone coming to this beautiful town.
Sedona is known for its arts and crafts, and the Oak Creek Arts and Crafts Show is the perfect place to shop.  Featuring over 50 talents artists and craftsmen, this show includes Native American artist, Darrin Denny and Native American jewelry from the Morris and Chee families.  View hand-blown glass jewelry from Moraine Windham and Laura Albert.  Indulge in the senses with the fragrance of homemade soaps from Farm Soap.  Sample delicious teas by Herbal Enchantery and taste local sweet treats such as muffins, cookies and lemon bars made locally.
The Oak Creek Arts and Crafts show is located at the new Sedona Vista Village, and is scheduled for March 16- 18 and March 30- April 1.  Driving into Sedona from 179A, look for the white tents.   This center is set to renovate the 90,000 square foot Outlet Mall into a nine-acre Element by Westin, scheduled to open in late 2018.   Currently, it is home to Verizon Wireless, Famous Footwear, Tuesday Morning, Kitchen Collection and The Majestic Theatre & Speakeasy Supper Club.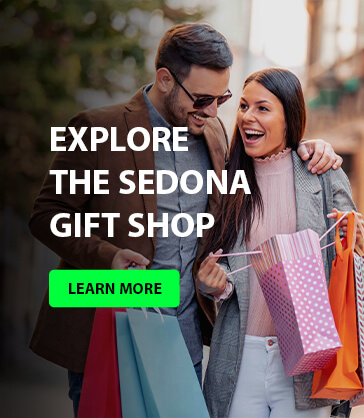 The Majestic Theatre and Speakeasy Supper Club will be open during the Oak Creek Arts and Crafts Show serving beer/wine and food on their patio with stunning views of Bell Rock and Courthouse Butte.
The dates for Oak Creek Arts and Crafts Show March 16-18 and March 30- April 1 from 9:00AM to 5:00PM.  Admission is always free. 
For more information, visit: http://www.oakcreekartsandcraftsshow.com