Meet Photographer Guy Schmickle at the Next Art Show in Village of Oak Creek
Sedona AZ (September 2, 2017) – On September 15 through September 17, visit the Outlet Mall in the Village of Oak Creek between 10:00 am to 5:00 pm for the Oak Creek Arts & Crafts Show.
Over 50 artists and craftsman will have their unique fares beautifully displayed in front of Bell Rock and Courthouse Butte.
The featured artist at the upcoming show is local photographer Guy Schmickle. Schmickle was born and raised in Minneapolis, MN. He later ventured to Southwest Colorado near Durango and became fascinated with the great outdoors. His passion for photography began in 2001 when he bought his very first digital camera.
Already an avid outdoors-man, Schmickle quickly discovered a passion for nature photography and immersed himself into self-study of both the technical and artistic aspects of the craft. Eventually, his work transformed from simply recording nature for his own enjoyment to creating works of art to bring awareness of this great land we live in to a much larger audience.
Seven years ago, Schmickle moved to Sedona and has been a part of the Oak Creek Arts & Crafts Show for over six years.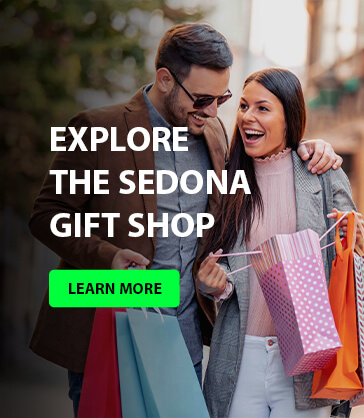 Schmickle is best known for his stunningly crisp and vivid color photography of Sedona's vast landscape and of the Grand Canyon. His images are offered in several unique ways including canvas wrapped prints and aluminum prints that showcase the dynamic colors that he seeks to capture in every image.
Schmickle has made his photography affordable for everyone. Photos come in all sharps and sizes, and make the perfect gift for someone special. Locals will adore his work because they will recognize the effort and patience it takes to photograph an Eagle or Hummingbird, up close and personal.
You can view his images on his Facebook page: @ExploreTheLightPhotography.
The Oak Creek Arts & Crafts Shows will also have live entertainment by August West. West plays a wide range of music from Grateful Dead and Johnny Cash, to Bob Dylan and Miles Davis. He specializes in American classic covers with acoustic guitar.
The next Oak Creek Arts & Crafts Shows are September 15-17 and September 22-24 at the Outlet Mall, followed by a show from September 30-October 1 at the Bell Rock Plaza; all shows are from 10:00 am to 5:00 pm. Admission is free!
For more information, please visit oakcreekartsandcraftsshow.com.