By Arthur Poole
Sedona AZ (May 19, 2014) – The Oak Creek Apples Macintosh User Group will meet on Wednesday, May 21, at the Elks Lodge off Airport Road in West Sedona.
Beginning at 5:00 PM: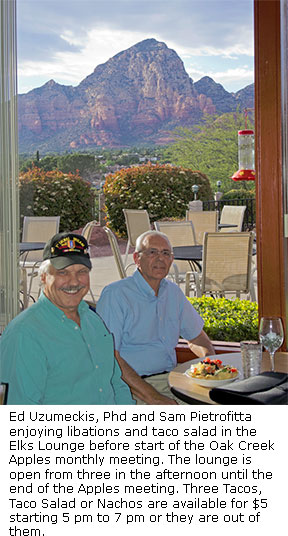 Continuing our regular sessions of  "Mac Basics and Beyond", local Mac/PC consultant Alan Gore will field any questions the audience might have about the Mac. At this session, please feel free to ask any Apple-related question, from the most basic to the most advanced. Come listen, learn, and ask questions about the Macintosh computer. We stress that there are no "dumb" questions. Attendees of this portion are usually about evenly split between folks new to the Mac and those with greater familiarity with the magical machine. But everyone seems to learn something. 
The Main Meeting starts at 6:30 PM:
This month our feature presentation will be: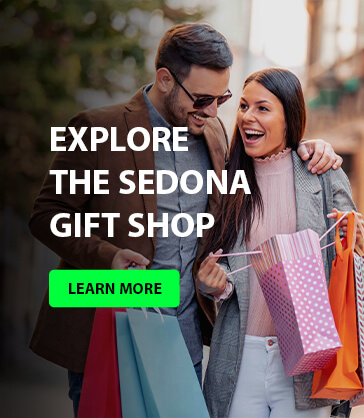 "An Introduction to Sharing your Photos"
Dr. Bill Chachkes will talk about different Apple & third-party Methods for sharing your photos for friends and family, as well provide a brief look at how professional photographers serve photos to clients. We will also look at the Eye-Fi Wireless SD card for digital cameras.!
Bill Chachkes began studying football under his dad's watchful eye at age 5, when he attended his first NY Giants game at Yankee Stadium in 1965. While other kids wanted to be the star QB, Bill was practicing his punting & placekicking. From 1987-1998 Bill was a founding member on the staff of THE STADIUM GUIDE to Football, one of the more popular NFL Draft Publications of its era. 
Bill holds an Associates' degree from CUNY-John Jay College in Criminal Jurisprudence (1979), An FCC Broadcasting certification from Fordham University (1986), a BFA from CUNY-Lehman College (1990), a Masters from NYU in Music Education (1992), a graduate certification from Teachers College at Columbia University in Special Education (1995), and a Doctor of Professional Studies degree in Education Technology from Long Island University (2006). From 1979 to 1984 (at the age of 19), Bill took a leave from his college education to serve in the U.S. Army as a Warrant Officer. He is a decorated aviation combat veteran with among other commendations, A Purple Heart, A Silver Star, A Bronze Star with "V" device, The Soldiers Medal, The Army Air Medal (2x), and The Army Distinguished Flying Cross. 
Bill is married to Ms. Annrose Fumai-Chachkes, who is also FRO's Marketing Operations Director and Staff Photographer, who was employed as the Marketing Dept. Administration Coordinator for Cablevision. In January of 2012 Bill & Annrose re-located to Northern Arizona for Health Restoration.