Sedona News – The November First Friday Art Walk features live painting with Johnson Yazzie, new art by Damian Gomes, and Julia Galvan of Visata Handcrafted Jewelry at the Wyatt Gallery, 671 SR 179, Hillside Sedona on November 4, 4:00PM-7:00PM.
Johnson Yazzie was born and raised on the Navajo (Diné) Reservation in Pinion, Arizona Johnson Yazzie has had a lifelong career in the fine arts. Having spent thirty years creating two-dimensional art in the form of paintings he also began sculpting bronze in 2015. He worked as a commercial artist in Phoenix in the mid-1980s also doing illustration for books. Johnson says his elders taught him respect for animals, especially sheep, cattle, and horses for they create a sense of home and give humans joy. Fluent in Navajo and English, Johnson teaches that the word Hózhó means balance, harmony, and beauty. Hózhó is the word by which he lives.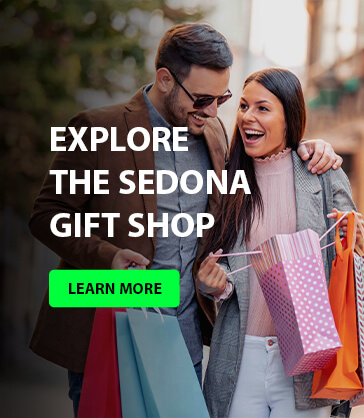 Julia Galvan is the artist and owner behind Visata handcrafted jewelry.  Pursuing an education in Geology and moving on to the Mineralogical Society of Arizona where she has been an active member for the past 11 years and now on the Board of governors. Her jewelry is inspired by her love for the cosmos, mineralogy, nature and spirituality. On a mission to spread love and light through her work using prayer and meditation creating beautiful jewelry as a medium for attaining this vision. Setting intentions as she works each piece offering the wearer many blessings. She wants them to feel spiritually connected and one with the Universe. Julia is happiest when she is with her family connecting with nature.Dedicated in helping save our planet Julia is also partnered with One Tree Planted, and the Reforestation project. Each piece of jewelry sold will also plant one tree.