Jerome AZ (October 24, 2018) – Jerome Art Walk on November 3rd is the perfect post-Halloween night. If you missed the legendary Halloween costume party in Jerome, just one week later, enjoy a more sedate but equally as entertaining night in this mile-high town. Festivities run from 5 to 8pm. Twenty studios and galleries will host openings and happenings throughout the artist colony. From the Old Jerome High School studios like Karon Leigh Art Studio and Anderson Mandette to Made in Jerome Pottery at the other end of town, art, music and lively conversation are everywhere.
Inside the New State Motor Company, Janie Layers has created a memorial sculpture in honor of the countless soldiers who answered the call of duty, often at the loss of life and limb. The Jerome Bible Art Museum will also be offering a 1st Century sumptuous meal from 5-8pm.
"Spirits," a two-person show by artists, Sally Davidson and V. Norton continues at the Jerome Artists' Cooperative Gallery. Sally Davidson creates original artworks in clay, makes a mold from them, and then casts a small series of around eight pieces in paper mache where each in the series is slightly different from each other due to her handmade process. "My work depicts the spirits which we might see in the natural world if we are lucky," Ms. Davidson exclaims, "because every living plant and animal is essentially a spirit manifesting in form." "Spirits are everywhere!" quotes artist V. Norton as she began creating her new body of work for this show. "I have always liked the female form represented in both the abstract and the robust. Of course, my female forms must have jewels and some sort of horse 'hairdos' on each of them as they display their own individual spirits and sense of mystery."
At Made in Jerome Pottery we are getting ready for Christmas with unique, functional, handcrafted gifts. Beautiful hand-painted dishes for animal lovers, candle lamps for a festive atmosphere, cell phone stands, pre-Columbian style pottery, jewelry, prints and so much more.
Enjoy the tunes we'll be playing for you and nibble on some snacks!
Zen Mountain Gallery is pleased to welcome Jerome plein air painter, Mark Hemleben to the gallery as featured artist for November Art Walk. Mark's Impressionist Landscapes capture the magnificence of nature's solitude documenting the change of light, and dance of shadows, and colors. Nature's vibrancy, harmony and splendor are what inspire him to capture the abundance of life, energy, and the constant change of light and season.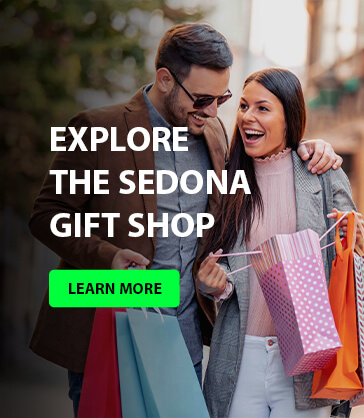 Hemleben paints with energetic emotion. With a well-controlled stroke, he translates onto canvas expressive feeling. His dynamic paintings constantly capture you revealing more, drawing you in when suddenly you see them in a new light or from a different angle, revealing poetically, in rich color a landscape rarely treasured with the naked eye.
A professional plein air landscape painter since 1996, Mark lives in Jerome, Arizona. He was named "Best Local Artist" by the readers of the Verde Valley newspapers for 2006.
Please join Zen Mountain Gallery during Art Walk to enjoy a glass of Arizona wine from Vino Zona and the chance to purchase a painting with Mark in the gallery.
Four Eight Wineworks is now located at 140 Main St, Jerome, AZ 86331 inside the Puscifer store. Specializing in wines from multiple small batch Winemaker's who produce at our Co-op production facility along with craft beer on draft, bottle and cans. Join us 7 days a week 11-6pm Sunday thru Thursday, 11-8pm Friday and Saturday.
Enjoy great food in wonderful restaurants, wine tasting and maybe even spend the night at one of the lodging choices. Park your car and take the shuttle or stroll the winding streets on a cool fall night. For more information visit www.jeromeartwalk.