Cottonwood AZ (October 26, 2019) – The Muse Gallery has three featured artists for November 9th Second Saturday Art & Cultural Walk, occuring during Walkin' On Main. Joan Bourque, muralist and painter, regularly features original paintings from her book Dreams of Dolphins Dancing, and for this event will also be working on her #OTCMuseGallery mural in the parking lot.  Heather Bamberg will have an expanded inventory of her nature-inspired metalsmith jewelry, and be in-house to take any special orders, and explain her process, which is done entirely off-grid in her solar-powered studio in Chino Valley. Beth Courtright-Detwiler will have a grand selection of her many talents, from ceramics to masking tape art, and everything in between.
Right next door, Old Town Center for the Arts will be presenting Sugar & the Mint. This is an exceptional show of World Class talent, that often sells out fast. Buy your ticket today for their Saturday night concert on November 9th at www.oldtowncenter.org.
Stop by East End Studio and view the continuation of the Women on Work (WOW) series, and other art by Kim Kavulish. Mr. Kavulish has created this series to honor Women in the area who Work, and to give an opportunity for their work to be heard, and to bring beauty to what they do through his art. "Legacy" is his newest piece, showcasing his partner Rose Young and their Airbnb, which she runs. "He gave it the title 'Legacy,' because I used the money my mother left me to buy it." East End Gallery is just on the other side of Old Town Center for the Arts, from The Muse Gallery.
Next down the street at ARIZONA REGIONAL CERAMICS (ARC) – CONTEMPORARY FINE ART catch the continuation of Magda Gluszek's stunning solo exhibition "Can't See The Forest for the Trees." Gluszek's thirteen sculptures will be showing until November 23rd, 2019. ARC is located at 747 North Main Street. For additional information and other exhibitions please call 928-202-9070. ARC Fall Hours: Tuesday-Saturday 12-5, and Second Saturday until 9PM.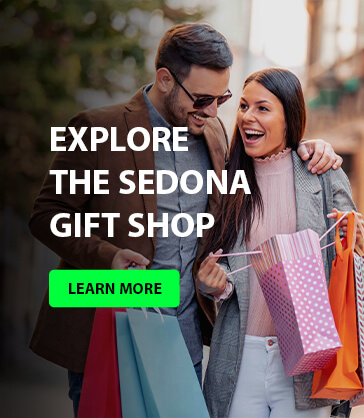 At the City of Cottonwood's Council Chambers, find "Kaleidoscope of Color" by Carol Boor.  Carol Boor is an alcohol-ink artist who loves working with alcohol ink because of the vibrant colors and fluid movement of the inks. Her work is quite varied as she paints abstracts, real life, and especially Sedona landmarks on copper, ceramic tile and 'plasticized' paper. She grew up traveling the country and didn't have time to explore her interest in art until she and her husband retired to Rimrock in 2014.
Mrs. Boor is the City of Cottonwood's featured artist for November. Her exhibit runs November 4 – 27, 2019, Monday through Friday from 9am-5pm, in the Cottonwood Council Chambers building located at 826 N. Main Street. An artist reception is scheduled during the Second Saturday Art & Culture Walk on November 9 from 4-7 p.m.
For updates, visit: https://www.facebook.com/oldtowncottonwoodsecondsaturday or call The Muse Gallery, who curates this article each month, at (928) 634-0003.