Flagstaff AZ (September 21, 2019) – The Northern Arizona Healthcare Foundation is happy to announce the results of its annual Northern Arizona Community Health Grant cycle.  Grants totaling $1.5 Million were awarded to nonprofit organizations offering innovative approaches to improving the health of northern Arizona residents in three targeted areas: access to care, behavioral health, and chronic medical conditions.
"Supporting nonprofit organizations like these is a key way to help expand access to care, improve behavioral health outcomes, and lessen the incidence and impact of chronic medical conditions," said Rick Smith, President & CEO of the Northern Arizona Healthcare Foundation. "We are working together to build a healthier northern Arizona in sustainable and innovative ways."
Recipients of the Northern Arizona Community Health Grants include:
Boys & Girls Club of Flagstaff: Healthy Lifestyles programming
Cancer Support Community Arizona:  Support for those affected by cancer and for their caretakers
Catholic Charities Community Services: Housing for recovering chronic inebriants
Civitan Foundation: medical facility upgrades for intellectually disabled summer campers
Coconino Community College Foundation:  Support for Nursing and EMS student success
Girls on the Run of Northern Arizona: program expansion in northern Arizona
Highlands Fire Department: community integrated paramedicine
Hozhoni Foundation: health and wellness for people with intellectual and developmental disabilities
Killip Elementary School and Community Learning Center: pilot program to address behavioral health challenges 
Leg Up Therapy, Inc: hippotherapy for the disabled
North Country Healthcare:  breast and cervical cancer testing for women
Northern Arizona Adaptive Sports Association: therapeutic adaptive sports
Northern Arizona Healthcare, Infection Prevention: ectoparasite education, control, and management
Northern Arizona Healthcare, Critical Care: personal communication device chargers for patients' families 
Northern Arizona Healthcare, Special Care Nursery: infant CPR kits and family education
Northern Arizona Healthcare, Spiritual Care: hospital based spiritual care
Northern Arizona Healthcare, Trauma Services: education and equipment for rural first responders
Northern Arizona Healthcare, Verde Valley Medical Center: transitional housing for behavioral health patients
Northland Hospice and Palliative Care: affordable hospice care for underinsured people
Northern Arizona University School of Nursing: patient simulation mannequins
Northland Pioneer College: simulation education for surgical technician students
Poore Medical Clinic: medical and dental care for underinsured
Red Earth Theatre: behavioral health therapy for Veterans
Ronald McDonald House Charities of Central and Northern Arizona: temporary housing for families needing out of town specialized medical care 
Sedona Community Center: weekend meals for homebound
Steps to Recovery Homes: behavior modification programming for recovering addicts
Tuba City Regional Health Care Corporation: complementary care for cancer patients
Verde Valley Caregivers Coalition: community based care coordination for elderly
West Yavapai Guidance Clinic: crisis stabilization and patient support
About Northern Arizona Healthcare Foundation
Northern Arizona Healthcare Foundation is a 501 (c)(3) non-profit corporation with a vision of health equity in northern Arizona, when all people are able to attain their fullest potential for health and well-being.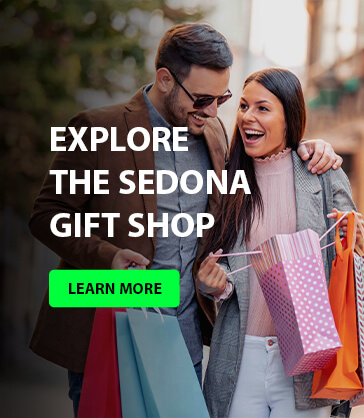 Since its inception in 2016, the Foundation has awarded $9.8M in grant funding, and more than 220,000 lives have been positively impacted.
For more information about current and former Northern Arizona Community Health Grant recipients, visit nahealthfoundation.org/foundation-awards