Castle Hot Springs Resort is now a Certified Sustainable Business at the Conservationist/Bronze level from the Sustainability Alliance.
Sedona AZ (December 17, 2020) – Word is spreading about the Sustainable Business Certification. When Castle Hot Springs intern, Lucy Morrison, stayed at Junipine Resort and learned they were certified, she quickly got in touch with the Sustainability Alliance to see if Castle Hot Springs would also qualify. Located just north of Phoenix, they're the first certified business at the southern end of Yavapai County.
Castle Hot Springs brands itself as "Arizona's first wellness resort." The hot spring is a sacred site for the Yavapai that was appropriated by mining prospectors after the Civil War. It was first a boarding house for travelers in 1879 and quickly became a popular destination for "mineral cures."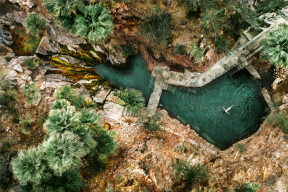 The current owners, Mike and Cindy Watts, have made many upgrades since buying the property in 2014.  "Our guests are really a driver for our sustainability efforts," they explain. The resort is developing a plan to incorporate sustainability into every department, and Sustainability Coordinator Josh Chance will work with liaisons across the operation to train employees and implement the plan. 
Most of the produce at the resort comes from their onsite bio-intensive farm, and employees can sign up to purchase a weekly produce share to minimize food waste. Heat from the hot spring warms the greenhouse, and all the water used onsite comes from the springs. The resort focuses on efficient water management by using drip irrigation on the landscape plants and on the farm.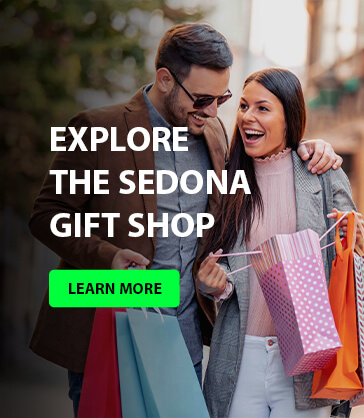 Transportation matters too. Most of their employees live onsite. Those who live off campus can use a shuttle for their commute and are offered an incentive to carpool to the shuttle pickup. Approximately 80 percent of the golf carts used on the property are electric, and they've added car charging stations for guests who bring electric vehicles.
Around the grounds they use a practice called Integrated Pest Management which focuses first on prevention and non-toxic control measures. Synthetic chemicals are used rarely and only as a last resort. For example, they use no Roundup (Glyphosate), preferring instead to hand-weed and use beneficial insects purchased from ARBICO Organics, an Arizona company. They also participate in the County's flash flood communication system.
They focus on minimizing waste by composting all green waste, providing reusable water bottles for guests, and purchasing products in bulk. They plan to begin tracking waste to improve further.
Castle Hot Springs takes good care of their staff. All full-time employees receive healthcare benefits and family leave is offered for individuals who promise to return. Employees get one meal per shift. Many have housing as part of their compensation and some use the shared housing nearby. The resort also continued to pay essential workers throughout the Covid shutdown.  See who else is certified.