Kahtoola is now a Certified Sustainable Business at the Innovator/Silver level from the Sustainability Alliance.
Sedona AZ (May 6, 2020) – Based in Flagstaff,  Kahtoola designs and manufactures traction footwear to get people outside in demanding conditions. As a northern Arizona company that recognizes the importance of connecting with place, Kahtoola has been environmentally conscious from the beginning. And, more than many other local businesses, they have a structure for measuring their impacts and reducing their carbon footprint.
Kahtoola has long been committed to becoming a sustainable business, and their efforts are paying off.  They generate 100 percent of electricity from onsite solar panels, and track carbon emissions to be sure the solar panels are offsetting their electricity footprint. They also calculated Scope 1 and 2 emissions (from fuels they burn and electricity used) and are creating a plan to reduce these emissions. Additionally, Kahtoola is working on calculating Scope 3 emissions—which includes basically everything else: employee commuting, air travel, shipping emissions, etc—for 2020 and into the future. No small feat!
As far back as 2010 Kahtoola conducted a daylight analysis and remodeled their building to place windows and skylights so lights could stay off during the day. They also recently installed a new ventilation system in the basement warehouse to efficiently maintain clean air and proper heating throughout the building.
Kahtoola uses almost exclusively ocean freight to reduce emissions for products manufactured overseas,  and they redesigned pallets and warehouse racks to increase the number of units per pallet. "With these changes and some planning adjustments we were able to decrease our shipping volume by 36 percent!  We can now get more units per shipment and receive overall fewer shipments." said Kelly Slutz, Shipping Associate for Kahtoola. Once products are packaged and shipped from their Flagstaff warehouse, Kahtoola pays for carbon neutral shipments through UPS to offset emissions from ground transportation. Additionally, customers can return products for repair, keeping them alive for many years. Non-repairable parts are disassembled and recycled through a local metal recycler and plastic bits go to TerraCycle.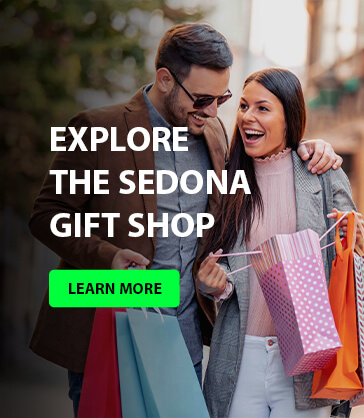 Kahtoola minimizes waste in the design process by creating prototypes on a 3-D printer located in house, eliminating the need to ship prototypes back and forth from outside vendors. They reduced waste in marketing by shifting to recyclable packaging, and use natural and 100 percent recycled materials for giveaways. For events, Kahtoola designed their posters to be reusable or they use TV screens instead of posters. "Whenever we go to trade shows, we always commit to zero single use plastic." added Slutz. 
When it comes to sustainability in their management practices, Kahtoola aims to be a great place to work. In addition to providing health benefits for employees, they offer paid vacation with flexible personal time and family leave. Even seasonal staff get health benefits. And they pay above-market wages.
Employees are motivated through empowerment. "We are expected to hold ourselves accountable for our contributions to the company, and build support from others where coordination is needed to put ideas into action. Called the Associate Model, it supports associate empowerment and initiative," explained Betsy Harter, Customer Service Associate for Kahtoola. "As a result, Kelly and I were able to create our roles as sustainability project leaders within the company." See who else is certified.