City of Sedona has advanced to Innovator/Silver Sustainable Business Certification from the Sustainability Alliance.
Sedona AZ (March 4, 2020) – City of Sedona has taken so many steps since 2017 (when they qualified as Conservationist/Bronze) they decided to take the assessment again, this time qualifying for Innovator/Silver. 
Staffing and planning were key to their success. They hired McKenzie Jones as Sustainability Coordinator, plus AmeriCorps VISTA member Kaileigh Walker. The City just completed a Municipal Sustainability Plan which includes targets for becoming zero waste and carbon neutral. They also conducted a municipal and community greenhouse gas inventory and identified areas for reduction.
Within their own operations, the City of Sedona reduced energy use by about 20 percent using an energy services company that conducted a facilities audit and paid for upgrades like lighting and HVAC systems. The City recently installed solar panels over their parking area; for remaining energy needs they're buying 31 percent renewable power with plans to increase. 
The City fleet now has an all-electric Chevy Bolt. Jones explained the ripple effect of steps like this. "Most staff members at the City had never driven an electric car, including me! Their reaction in the Bolt is always, 'Wow!' This is really fun to drive." She hopes this visible action will help increase the use of electric vehicles in the region. City Hall installed four charging stations through the APS Take Charge AZ program for their own vehicles and also for employees and residents.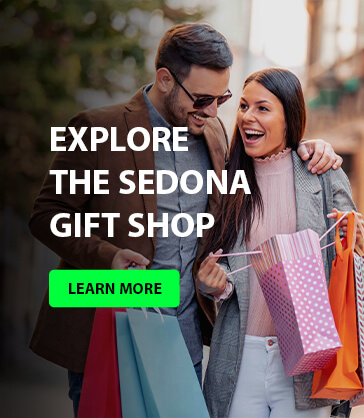 Within the community, Sedona adopted the 2018 building and energy codes which requires new buildings to have wiring in place so it's easy to add electric vehicle charging stations and solar panels.
The City has also taken a leadership role in reducing waste. In 2019 they hosted a free Fix-it Clinic (the next Fix-it Clinic is May 2, 2020), and a household hazardous waste (HHW) collection event that safely disposed of 26,000 pounds of hazardous waste (the next HHW event is April 11, 2020). 
Unlike communities that are abandoning recycling, Sedona has doubled down on financial support for Sedona Recycles to help keep it afloat. To encourage reusable water bottles, City Hall installed four water bottle refill stations around town. For their own events, they purchased washable service ware. Leftovers are made available to staff and composting is provided. The City intranet allows staff to share fruit from their backyards with others. 
City of Sedona aims to be a preferred employer. They already pay more than other cities in the region and anyone working more than 20 hours gets benefits. In 2019 they started an annual employee satisfaction survey to see what more they can do. See who else is certified.