Sedona AZ (November 5, 2015) – Mary Helsaple is premiering her new guide, 'Physics of Watercolor' at the The Sedona Women Art Fair at the Sedona Elks Lodge on Wednesday, November 11th from 11am to 8 pm.
The Physics of Watercolor provides descriptions and illustrations of 'what happens when watercolor hits the paper'. Helsaple explains: "After numerous requests over the years, I finally decided it was time to illustrate the skills required to become proficient in detailed watercolors.
This is not a book about 'how to create a painting.' Most people already know what they want to create, and they just want to know how to get there.  This guide will help you learn to watercolor well.  Just as you must learn to ride a bicycle before attempting a cross country ride, it is necessary to first learn the physics and techniques of watercolor before you create your masterpiece".
Helsaple will also offer a custom Watercolor Artist Bag. This is a watercolor kit, complete with the "Physics of Watercolor' book, brushes, pens, pencil, watercolor paper and pigment palette.  This canvas bag contains all the paint, paper and tools needed to complete a series of watercolor paintings.
Also at The Sedona Women Art Fair, nine artists will each do a 30 minute presentation for the public. The artist's schedule:  12:30 – Anne Emerson, 1:00 – Heather Molans, 1:30 – Joella Jean Mahoney, 2:00 – Mary Helsaple, 2:30 – Joan Roberts, 3:30 – Lucy Paradise, 4:30 – Janice Dahl, 5:00 – Wendy Bialek, and 5:30 – Joanie Wolter.  
You are invited to come and shop for unique gifts for the special people in your life. Find books, art, jewelry, clothing, mosaic, clay, and more, all created by members of The Sedona Women, Dames Who Create.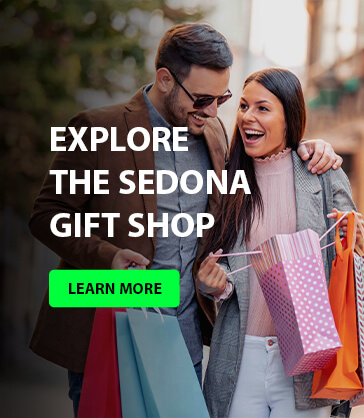 For more information contact: www.thesedonawomen.com
Part of the sale proceeds will go to support the Helen Wolfe Scholarship Fund.
Location: Sedona Elks Lodge, 110 Airport Road, Sedona, AZ, Nov. 11, 11 am to 8 pm