Sedona AZ (February 2, 2018) – Sedona's newest arts information publisher, Sedona ArtSource's primary objective is to shine a light on the arts in Sedona with several plans in motion to acknowledge and benefit this talented community.
Photographer, Greg Lawson, the project's organizer commented,   "Sedona ArtSource is an important endeavor focusing exclusively on the arts and artists of Sedona.  By publishing information both in traditional print and new media, Sedona ArtSource provides concierge style information about what is happening in the art scene throughout Sedona."
The website, SedonaArtSource.com is a unique online public space created to acknowledge working artists in Sedona and those that represent the arts in the marketplace, and thus creates a beneficial pairing of Sedona businesses and the arts community that offers benefits to both.  Sedona working artists are provided a free online listing.  A paid membership opportunity is also available that includes links to the artist's website or contracted gallery site, special invitations and offers and voting rights in the annual ArtSource Awards for Sedona Creative Achievement. 
Lawson said, "We are hosting a special event Friday, February 2, 2018 during the town's monthly art walk so the Sedona working artist community can come and meet the core group behind the project, sign up for a free listing on the website and consider membership in this new group. Our goal is to give a greater presence to the artists and the art community of Sedona.  We hope to have a reach that includes every professional artist in the community: photographers, visual artists, performers, writers, designers, culinary artists, instructors, artist representatives; anyone involved in the arts in Sedona!"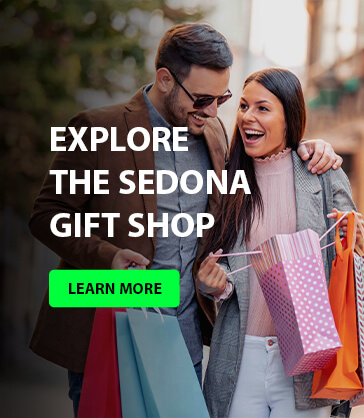 The ArtSource Force, that core group of Sedona artists that Lawson mentioned also includes Rick Cyge, Kristina Gabrielle, Lynn Alison Trombetta and publication editor, Carol Kahn. This team will be out and about in Sedona to spread the word and invite locals to stop in or visit www.SedonaArtSource.com to learn more about the new project.
Sedona ArtSource publishes an online calendar of art-related events, shows and performances in Sedona visual arts, performing arts, literary arts, design and culinary arts, and The Quarterly Review, a quality publication edited by Carol Kahn that features  Sedona arts news, articles, perspectives, debuts, events and interviews.
Lawson added, "With the big intention to be a service to the working individual in a process to unify the community, we would love to see every working artist in Sedona listed in the free directory so that the world can see the power of the Sedona arts community. Furthermore, it is a way for the public to know the artists and their representation, the artists to know one another, and for us all to discover the ways we can help each other."
The Sedona ArtSource Get Acquainted Event will be held Friday, February 2, 2018 from 5:30-7:00 p.m. at the Greg Lawson Gallereum™ located at 2679 AZ-89A, Sedona, (928) 202-0340. For more information, visit www.SedonaArtSource.com.