Sedona AZ (January 24, 2012) – New changes to the Red Rock Pass Program area become effective February 1, 2012. As a result, the public will see fewer areas where a Red Rock Pass is required. Our new Red Rock Country Recreation Guide and trail maps will also be available February 1 to provide more information about local recreation opportunities, or online at www.redrockcountry.org.
In addition, the Forest Service is bringing back the Grand Annual Pass. This pass covers the Red Rock Pass area and entrance into several popular concession managed sites: Call of the Canyon, Grasshopper Point and Crescent Moon Ranch. This pass is being offered in cooperation with Recreation Resource Management who operates and maintains these sites under contract with the Forest Service. The Grand Annual Pass can be purchased at either the Sedona Chamber in Uptown Sedona or at our Red Rock Visitor Center.
The new Red Rock Pass fee area includes two major travel corridors and seven stand alone recreation sites. Included at these fee sites are the 6 standard amenity services including: restrooms, picnic tables, garbage receptacles, parking, signing and patrol.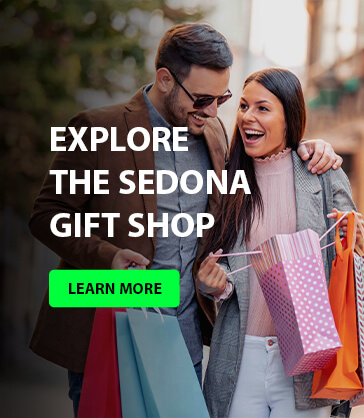 Specifically, the new designated fee area includes: a several mile corridor along State Route 89A, beginning at Midgely Bridge and extending north to Bootlegger day use area in Oak Creek Canyon; and secondly, the State Route 179 corridor beginning at Bell Rock Vista & Pathway and extending north past Back O' Beyond Road. These corridors include: the Huckaby Trailhead, Encinoso, Bootlegger, Banjo Bill and Halfway day use areas in Oak Creek Canyon; and Cathedral Rock, Little Horse, Courthouse Butte, Yavapai Vista, and Bell Rock Vista Trailheads along SR 179. Other individual sites include: Honanki, Palatki and V-V Heritage Sites, and Doe/Bear Mountain, Boynton Canyon, Baldwin and Jim Thompson Trailheads.
The Daily Red Rock Pass remains at $5, Weekly Pass at $15, Annual Pass at $20, and the new Grand Annual Pass is available for $40. Passes are available for purchase at several Forest Service locations, the Sedona Chamber Visitor Center and various Sedona businesses.
For more information, please contact the Red Rock Ranger District located one mile south of the Village of Oak Creek or call (928) 203-7500.