"Code of the West" to screen at Sedona International Film Festival with guest speakers Jay Fleming, Former Undercover Narcotics Agent, Law Enforcement Against Prohibition (LEAP) & Jamie J, Cannabis Coach, 420Patients.com
Sedona AZ (February 19, 2013) – Set against the sweeping vistas of the Rockies, the steamy lamplight of marijuana grow houses, and the bustling halls of the State Capitol, "Code of the West" exposes the touching and powerful stories of those affected by the federal government's recent crackdown on medical marijuana growers. This is the story of what happens when politics fail, emotions run high and communities pay the price.
"Code of the West" documents the Montana Legislature as it debates marijuana regulation and repeal of the Medical Marijuana Initiative that Montana voters passed in 2004. It follows key figures on each side of the debate, including drug policy reform activist Tom Daubert, and medical marijuana grower Chris Williams. Daubert and Williams were both indicted after Montana Cannabis, their former business, was raided by federal agents in 2011. Their stories made national headlines as people across the country expressed outrage that state legal medical marijuana growers were facing decades in federal prison.
"Eighteen states and the District of Columbia have legalized medical marijuana, but the federal government doesn't recognize any legitimate medical use," says film director Rebecca Richman Cohen. "The chance to explore the cultural and legal tensions at the heart of this divide drove me to make this film.
Ballot initiatives in Colorado and Washington have brought a new political significance to the national debate about marijuana policy. What happens next is vital. LEAP Speaker Jay Fleming, a former undercover narcotics officer, says "The drug war I fought was not about ending drug use – it was about money and power." And Cannabis coach and founder of 420Patients.com, Jamie J believes that Arizona could be following the path of Montana and stresses that "as a community we need to stand together in support of patients rights."
"Code of the West" is a cautionary tale for the days ahead, but also provides some hard-earned lessons that can make a difference in the way Americans think about marijuana laws and how policymakers shape and implement them.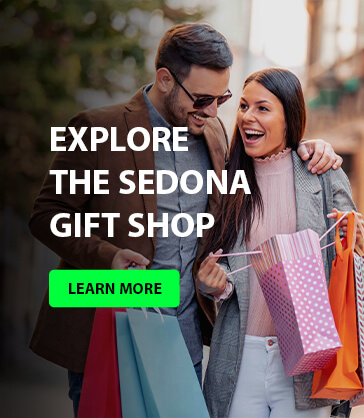 The screenings of "Code of the West" at the Sedona International Film Festival are part of a national tour of the film across the country, which began with the film's premiere at the SXSW Film Festival in Austin, TX in March, 2012 and will continue through 2013.
To view a trailer or learn more about the film: www.codeofthewestfilm.com
To purchase tickets for Sedona screenings: www.sedonafilmfestival.org or more information about the Q&A: info@420Patients.com
ABOUT CODE OF THE WEST FILM DIRECTOR, REBECCA RICHMAN COHEN
Rebecca is an Emmy Award nominated filmmaker and a lecturer on law at Harvard Law School—where she now teaches two reading groups on law and film. Her work has been nominated for two Emmy awards: Outstanding Continuing Coverage Of A News Story (Long Form) and Outstanding Editing. In 2010 Rebecca was profiled in Filmmaker Magazine's 25 New Faces in Independent Film as an "up-and-comer poised to shape the next generation of independent film."
ABOUT JAY FLEMING, LAW ENFORCEMENT AGAINST PROHIBITION (LEAP)
Former Undercover Narcotics Officer Jay Fleming (Mohave Valley, AZ) has made it his mission to speak out and expose the problems he's seen in the futile US policy of a "war on drugs", which unfortunately now includes his search for relief from debilitating, chronic pain. "The drug war I fought was not about ending drug use – it was about money and power." After a suffering a herniated disk in 1984 and a subsequent failed surgery, Jay suffers from numbness and severe shooting pain in his back, legs and foot. In a twist of fate, the man who used to put drug dealers away now fears the same fate for his physicians. Jay soon learned that asking a doctor to treat pain on this scale carries the very real threat of coming under regulatory scrutiny for the large amounts of narcotics prescribed. He ruefully maintains, "The way pain patients are treated is another side of the war on drugs."
ABOUT 420PATIENTS.COM
Jamie J is the founder of 420patients.com a Medical Marijuana National Networking for Patients and Caregivers organization.