Sedona AZ (September 14, 2015) – Robert E. (Bob) MacDonald recently tendered his resignation as Chairman of the Sedona Art Museum due to health considerations. He was a founding member of the organization and served in this capacity since September, 2013. "We are very grateful to Bob for his years of service, his efforts on our behalf, and the progress made under his leadership," stated Mark Schrader, Vice Chair.
Mark, who has also been involved in the Sedona Art Museum since its inception, will now assume the role of interim Chairman until the annual elections in November. Owner of ALT Gallery in Hillside Sedona, he is the past president of the Sedona Gallery Association. Prior to moving here, he operated a Southern California business specializing in advertising and electronic media. Mark has been involved in the world of visual arts as a collector for 30 years.
Mary Byrd was elected to the board of the Sedona Art Museum in May, 2015. She will become the interim Vice Chair until elections are held. "I have always joined and visited art museums every place I've lived or traveled," says Mary. "Having a top notch museum in Sedona is very important for residents, visitors and especially children. Art brings a community together." An avid art collector, Mary's volunteerism has mostly been with non-profit art and architecture organizations. She was president of the board of directors of a Florida non-profit corporation for six years. Educated as a registered nurse and public administrator, her experience includes marketing a home health agency to Chicago hospitals, work in the insurance field, and authoring a children's book.
The Sedona Art Museum will soon be distributing a survey to over 5,000 residents to ascertain the level of interest and support for the museum. "It is hoped we will get a high percentage return to aid in our planning as we move forward," stated Harley Todd, Chair of the Development Committee. "The results will be compiled in November and announced shortly thereafter."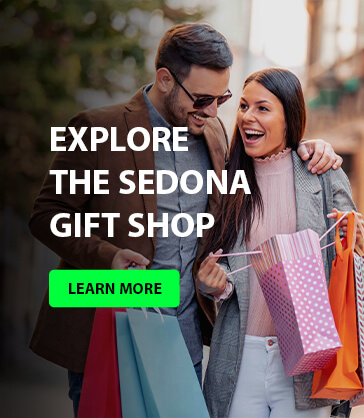 In addition, the Art Museum is working with a consultant to launch its capital campaign to raise funds for land and construction of the museum. "The Venue Committee has been exploring land options for six months and is hopeful this may be finalized very soon," said Chairman Linda Muir.
For more information, please visit the website: www.SedonaArtMuseum.org . If you are interested in volunteering on any of the committees, you may do so on the website. We welcome your support.