Sedona News – The Arizona Community Foundation of Sedona is pleased to announce three new members of its local Board of Advisors. New members include Jill Iurato, Dr. Bruce Peek, and Richard P. Zahner Lieutenant General US Army (Retired).
Jennifer Perry, Regional Director of the organization, states, "Each individual brings professional and community service expertise to the leadership team of ACF of Sedona. We are excited to continue building our community impact with the help of this talented group of community members."
JILL IURATO, CRPS®, MBA is a Financial Advisor with Edward Jones. Prior to becoming a financial advisor, she spent 25 years in Information Technology. Working for Unilever, she led a variety of international teams, traveling extensively to India, Brazil, Europe, South Africa & Asia for business.  
Jill grew up in Tucson but moved to the Northeast (New Jersey & New York) for 27 years before falling in love with the Verde Valley and moving to Cottonwood in 2014. She has been married for 37 years & has a 36-year-old son and just welcomed her first grandchild. 
Jill is currently the treasurer for Verde Valley Humane Society, on the board of directors for Verde Valley Leadership and actively support Alzheimer's Awareness, Juvenile Diabetes and many other local charities.
BRUCE PEEK is a retired cardiologist who came to the Verde Valley in 2002, where he joined a practice that opened the second cardiac interventional program in the U.S., not supported with surgical standby.  He and his partner established technologically current and cutting-edge cardiac procedures in a rural area. He maintained a practice in the Verde Valley until 2018 when he retired from clinical practice.
He grew up in Colorado and graduated from the University of Colorado in 1977.  After marrying his wife, Ann, in 1978, they moved to New York for medical school then returned west in 1982 to train in internal medicine and cardiology until 1987.  Dr. Peek worked in Phoenix for 15 years before moving to the Verde Valley 
Dr. Peek maintains a consulting business and currently volunteers with Grand Canyon National Park.  He is on the Board of Directors of Sedona Arts Center and Verde Valley Caregivers Coalition.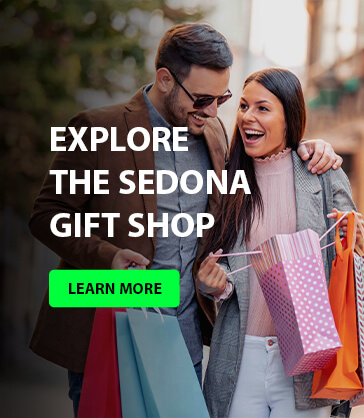 RICHARD P. ZAHNER – LIEUTENANT GENERAL US Army (RETIRED), is a career Military Intelligence Officer with extensive leadership experience in intelligence operations at the Combatant Command, Operational Theater and National Intelligence Agency levels. He also directed critical institutional modernization initiatives of both intelligence and cyber forces for the Office of the Secretary of Defense and the Department of the Army. His regional experience includes extended service in Korea, the Balkans, but more recently South Asia, the Arabian Gulf region including Iraq, the Levant, the Maghreb, Trans-Sahel and sub-Saharan Africa.
LTG(R) Zahner received his Bachelor of Arts in History from Cornell University and a Master of Arts in National Security and Strategic Studies from the United States Naval War College.  
Richard and his wife retired to Sedona and both are actively involved in many community organizations including the St. John Vianney Finance Council and Special Project Committee.  
These new board members join a dedicated Board of Advisors that includes Carol Kurimsky the Board Chair, Bill Murto the Vice Chair, Kevin Adams, BJ Davis, Lisa Glinsky, Sandi Heysinger, Chris Williams, Nancy Williams and Val Wilson. Ed Southwell is exiting the Board after guiding years of tremendous growth at ACF of Sedona. 
The Arizona Community Foundation is one of the largest community foundations in the country. It operates with a unique system of local affiliate offices, including ACF of Sedona, that provide regional expertise across the state. Each regional affiliate is locally governed. ACF of Sedona has doubled the amount of funding disbursed into the Sedona-Verde Valley community in recent years, providing over $10 million in grant funding to local NPOs since inception in 1991.  
The Arizona Community Foundation of Sedona is a philanthropic endowment for the enduring benefit of our community. This family of charitable funds is guided by a local Board of Advisors and benefits from cost-efficient, centralized professional services provided by the Arizona Community Foundation. 
Established in 1978, the Arizona Community Foundation is a statewide family of charitable funds supported by thousands of Arizonans. With five regional offices serving communities across Arizona, ACF is among the top 25 community foundations in the nation with more than $1.4 billion in trust and endowment assets, and is certified under the National Standards for U.S. Community Foundations. Since inception, ACF and its affiliates have awarded more than $1 billion in grants, scholarships, and loans to nonprofit organizations, schools, and government agencies. More information is available at azfoundation.org.