CH'ÍHOOTSOOÍ, DINÉTAH (Window Rock, Navajo Nation) (April 7, 2021) – While many Navajo and Hopi tribal members have recently been vaccinated, the Navajo & Hopi Families COVID-19 Relief Fund remains diligent in reinforcing the usage of personal protective equipment (PPE) by providing PPE distributions across the Navajo and Hopi nations. 
"Providing PPE to our relations has remained a top priority of our distribution efforts," said Ethel Branch, Interim Executive Director of the Relief Fund. "Wearing double- masks and sanitizing your hands are basic but effective measures in minimizing the spread of COVID-19.  This is especially important right now while we are in this March to May mystery period during which we won't know whether our country has contained COVID or whether we will be experiencing a fourth wave."
Both the U.S. Federal Drug Administration and the Center of Disease Control and Prevention (CDC) have advocated for PPE usage in addition to other infection control measures like hand sanitizing to decrease the spread of the virus between people. 
For the past 19 weeks, the Relief Fund has conducted 243 PPE distributions in approximately 32 tribal communities. The sum of these distributions includes dispersing over 93,000 adult PPE kits and over 7,200 kid PPE kits. 
On March 15, the Relief Fund rolled out a kids' PPE kit distribution effort to complement the adult PPE distributions.
Shandiin Herrera, the Relief Fund's Board Secretary and Distribution Team Lead for Monument Valley, Utah, noticed that adults were bringing their children to the PPE distributions and requesting PPE for them. 
"I felt bad that we only had PPE for adults," Herrera said. "I saw children wearing oversized masks and then I had an idea to start creating and distributing kids' PPE kits."
It took a month to organize getting the contents of the kids' PPE kit together, which include: kid-sized disposable masks, hand sanitizer, crayons and a coloring book of safety precautions translated to both English and Navajo.
"We launched the kids kit rollout on the anniversary of the Relief Fund, which was significant," Herrera said. "We've been super excited about getting these kits out into the communities and so far we've moved through quite a bit of the inventory."
"Providing these kits helps instill a sense of responsibility," she said. "It feels great to provide a dynamic way for children to learn proper safety measures."
While the Nation Nation doesn't plan to reopen in-school learning through the end of 2021, the Navajo Nation Department of Dine Education (DODE) had presented reopening plans to the 24th Navajo Nation Council in March.
According to a press release issued by DODE on March 19, the reopening plan is a collaborative effort between the Navajo Nation Health Operations Command Center (HCOC) and DODE, based on the guidance of best practices by the CDC. 
"Our efforts to protect our relatives and communities are inclusive of protecting our children as decisions are made on their behalf to transition back to in-class learning. We don't want the choice to be either in-class learning or nothing, which unfortunately is the case for families struggling with internet connectivity," Branch said. "If a decision is made for our children to go back to school, we want them to have the PPE they need to protect themselves and their families."
Within the past few weeks, Navajo Nation Department of Health has steadily reported a downward trend in the number of confirmed cases of COVID-19. However, on March 30, the HCOC reported the nation's first confirmed COVID-19 case of the B.1.1.7 Variant, often referred to as the U.K. Variant, which is considered highly transmissible by the CDC.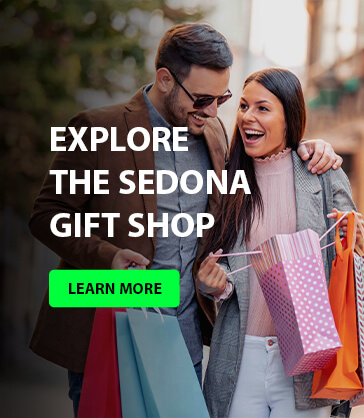 Relief Fund Deputy Director Cassandra Begay affirmed that tribal nations must not let their guards down in spite of the current vaccine rollouts.
"We're now seeing the spread of the B.1.1.7 Variant and it's imperative that we continue to double-mask and sanitize our hands and surroundings as a basic form of protection against the virus," Begay said. 
The Relief Fund's PPE Distributions, which are posted on the Fund's Facebook and social media sites, are completely open to the public and do not require any chapter or tribal affiliation for service. 
"Because of this, our events serve more than just the host communities," Begay said.
The PPE distributions are completely touch-free. Relief Fund volunteers fill out intake forms on mobile pad devices. Recipients are encouraged to keep their windows rolled up and are also given the option to scan a QR code and fill out the forms themselves. 
Volunteers do not reach into vehicles and only place PPE kits in open truck beds or operator-opened hatchbacks. If neither apply, kits are hung on the rearview mirror for recipients to retrieve after they pull away from the event area.
Distributions like these also take place in the Hopi Nation.
According to Associate Director for the Hopi Foundation, Samantha Honani, the Foundation's Emergency Relief Team has taken diligent efforts to protect Hopi communities which has included partnering with the Relief Fund. 
"Through our partnership, we've been able to distribute weekly PPE kits to individuals and families either at our food distributions or at designated store locations on Hopi," Honani said. "The attendance at distributions demonstrates the need for PPE from our community as many of our people continue to vigilantly protect themselves from the virus. We are thankful for our successful collaboration with the Relief Fund."
Beyond empowering communities with resources of PPE, food and water, Branch said the Relief Fund will also focus on long-term sustainability and economic rebuilding. "We want to ensure that our communities are pandemic-proof and climate change-resilient for the long term."
"We've exhausted our COVID relief funding through organizing and supporting these critical events for the protection of our communities. But there is more work to be done," she said. "We're thankful for the support and generosity of everyone who has donated to our GoFundMe campaign, which has made a major impact in protecting our nations."
The Relief Fund thanks the efforts of all volunteers, partners and donors who have contributed to the success of the distribution efforts. 
Please visit http://navajohopisolidarity.org to learn more about the Navajo & Hopi Families COVID-19 Relief Fund and to place a donation towards their COVID relief efforts.