Outrageous radio game show simulcasts live at the Mary D. Fisher Theatre
Sedona AZ (April 24, 2013) – The Sedona International Film Festival is partnering with KNAU and National Public Radio to bring the live simulcast of NPR's outrageous game show "Wait, Wait … Don't Tell Me!" to Sedona on Thursday, May 2. The live event will show at 11 a.m. with a 4 p.m. encore screening with hundreds of cinemas around the world at the festival's Mary D. Fisher Theatre.
"Wait Wait… Don't Tell Me!" is NPR's weekly hour-long quiz program. Each week on the radio you can test your knowledge against some of the best and brightest in the news and entertainment world while figuring out what's real news and what's made up. On the Web, you can play along too.
It's "Wait, Wait … Don't Tell Me!" like you've never seen it before! Because, well, normally you can't see it … it's a radio show. In this live staging of "Wait Wait… Don't Tell Me!" host Peter Sagal and official judge and scorekeeper Carl Kasell will be joined by panelists Paula Poundstone, Mo Rocca and Tom Bodett to play the quiz in front of a live audience. Carl reading limericks! Celebrity guests answering stupid questions! Faces made for radio! You've heard it in 1D, now see it live … in glorious 2D.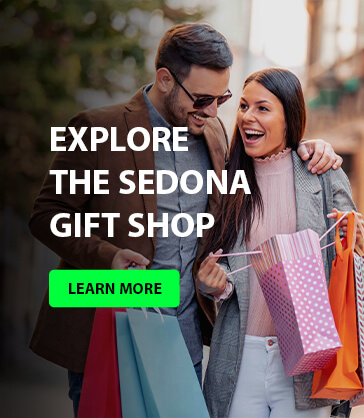 Prior to becoming host of "Wait, Wait" in 1998, Peter Sagal had a varied career including stints as a playwright, screenwriter, stage director, actor, extra in a Michael Jackson video, travel writer, essayist, ghostwriter and staff writer for a motorcycle magazine. In October 2007, Harper Collins published Sagal's first book, The Book of Vice: Naughty Things and How to Do Them, a series of essays about bad behavior, which was released in paperback in 2008.
Carl Kasell is the official judge and scorekeeper for "Wait, Wait" and is an all-around genius and great guy. A veteran broadcaster, Kasell launched his radio career more than 50 years ago. He was a newscaster for NPR's daily newsmagazine Morning Edition from the show's beginning in 1979 until December 2009. Kasell sometimes moonlights as a magician.
Don't miss "Wait Wait… Don't Tell Me!" live on the big screen, Thursday, May 2 at the Mary D. Fisher Theatre. The live simulcast event will be at 11 a.m. with an encore event taking place at 4 p.m. You can choose your show. Tickets are $12, or $9 for Film Festival members. Tickets are available in advance at the Sedona International Film Festival office or by calling 282-1177. Both the theatre and film festival office are located at 2030 W. Hwy. 89A, in West Sedona. For more information, visit: www.SedonaFilmFestival.org.