Sedona AZ (July 17, 2014) – You're invited to join the cowboy fun in Uptown for Sedona's 10th Annual National Day of the Cowboy Celebration. It's free to attend, with entertainment that starts on Friday evening, July 25th at 5:00 pm and is in full swing on Saturday July 26th, 2014 from 11:00 am to 9:00 pm: See live performances of gunfights, roping, bullwhip cracking, cowboy poetry and comedies, historical re-enactments and musical revues at the Cowboy Arena in Canyon Breeze patio and parking lot, with its own festive food and liquor garden.
Come enjoy "a whole lot of cowboy goin's on" all along the sidewalks, plazas and patios. Listen or dance to country music and see western performances. Watch cowboys and girls strut their stuff throughout town and visit with folks in period costume. Join in the Cowboy & Cowgirl Outfit Contest. Try your hand at roping or take your chance in the Fast Draw competition. See artist demonstrations and western art. Bring the children for special Li'l Cowpoke games and activities. Take advantage of the great promotions and dining specials, and bring your camera for all the unique photo opportunities. It's not to be missed! Details of event activities and special promotions with their times and locations will be available at www.sedonmainstreet.com as the event gets closer.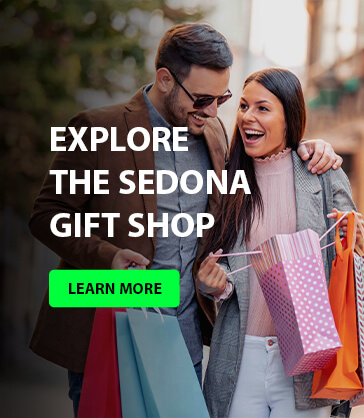 This free event is presented by Sedona Main Street Program and The Red Rock Posse, and is made possible by business sponsors and donors, complimentary performers, businesses that hire activities and entertainment, and volunteers. For event information, visit www.sedonamainstreet.com or call 928-204-2390.