Sedona AZ (May 1, 2017) – Nancy Ruby's engaging oil paintings are now showing at Sedona's City Hall through the end of June, as well as watercolor artist Norma Gibson and photographer Greg Griffin. The public is invited to come meet and greet all three artists Thursday, May 4th at City Hall from 4-6 pm. Gathering begins in the Council Chambers and will then move to other locations on campus.
A native Texan, Ruby completed her education in San Antonio with a BA from Trinity University where she studied art with a concentration in painting. From there she lived in Houston and worked in the interior design business first as a custom rug designer, then as owner of a decorative painting company.
Ruby states, "I live in a high desert region of northern Arizona, among pinions and junipers, lizards and roadrunners. It's a vast area, miles of sky and rolling land and canyons. There is abundant history of native people and extreme weather. I love living here. My paintings have moved between abstract and realistic impressions for the last 10 years and are consistently inspired by the landscape and my spiritual conversation with it. There is much to learn and through painting I have the opportunity to see my discoveries unfold on the canvas. I like drawing into the wet paint with graphite, loose turpentine washes on oil painting paper, building up, tearing down and allowing the journey of expression. What I want to give to the viewer is an experience of emotional connection to the land they inhabit. I want them to walk away with a feeling of love for where they live, or to venture forth to find that place."
"It is a pleasure to have the opportunity to display Nancy's paintings. Whether viewing an expansive landscape or large abstract, her work has a soft and calming quality that leaves one feeling at peace. I am thankful she was able to display with us, as she also has work currently showing at Manheim Gallery in Cottonwood and at Coconino Center for the Arts in Flagstaff. I hope the public will visit us to see her alluring paintings," states Nancy Lattanzi, arts and culture coordinator.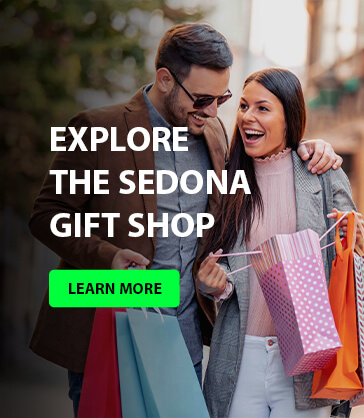 A full-time resident of Sedona since 2008, Nancy continues to pursue her interest in art making, concentrating in painting and ceramics. She lives with husband, Michael and precocious cat, Bodhi.
Ruby's exhibit is located in the Council Chambers and other buildings on City campus at 102 Roadrunner Drive. To make an appointment to view this or any other exhibits in the City Hall Art Rotation Program, please contact Lattanzi at 928-203-5078 or via email at NLattanzi@SedonaAZ.gov.