Sedona, AZ — Sedona, Arizona is known throughout the world, for its first-class spas and healing centers.
One such haven for holistic and therapeutic massage therapies, beautification, and cutting-edge health related technologies, is NAMTI Spa in Sedona.
A must experience for loyal locals and visitors alike, this spa has grown over the years to become one of the Red Rock Country's top centers for health and rejuvenation.
Offering massage that includes Couples Massage, Body & "Sole" Massage, Foot Relief Therapy, Deep Tissue Massage, Hot Stone Massage, including Ayurveda, Medi-Spa Facials, Acupuncture, Energy Healing, Wax & Tint, a Beauty Salon and so much more, like Golden Light Healings and other esoteric healing modalities.
NAMTI is an all-inclusive spa that can cater to all the needs of individuals seeking the best in relaxation and rejuvenation Sedona has to offer.
With accreditations and endorsements from a variety of state, national and international organizations, NAMTI Spa offers some of the best body work techniques of Eastern and Western origins, as well as ancient and modern therapies, in the world.
Founded and helmed by owner Jeff McGrath, a massage therapist himself, NAMTI Spa has now expanded its services to include nutritional Intravenous Therapy, also known as IV infusion therapy, a safe and effective way to deliver nutrients directly into the bloodstream by bypassing the digestive system, which can be helpful for people who have difficulty absorbing nutrients through food or who have certain medical conditions.
For McGrath, NAMTI is not just a business but a passion as well, and his interest in the field of mind, body and spirit began at an early stage in his life.
"I was always interested in human anatomy and physiology and while in college working on an exercise physiology degree, I experienced some athletic injuries that required surgery and rehab," he said. "When I started receiving massage as part of the recovery process it really turned me on to alternative therapies and how beneficial they were for me.  So, I finished my college degree, went to massage school, and then continued to pursue the health and wellness ever since."
Like most Sedonans, he was lured by fate.
"After graduating college in Baltimore, Maryland, I moved to Flagstaff and was going to pursue a physical therapy degree after completing massage school," he said.  "I discovered Sedona as a while living in Flagstaff and started working at Los Abrigados Resort as a massage therapist in 2000."
His passion turned to ambition, and he went into business for himself.
"In 2000 I also opened Northern Arizona Massage Therapy Institute (NAMTI) and earned a private postsecondary school license to offer an entry level Massage Therapy Certification Program," he said. "The school business was my main focus from 2000-2010, at which time we discontinued the training programs and just began to focus on the spa services.  So, we basically transitioned from NAMTI School of Massage to NAMTI Spa!"
McGrath believes the reason his spa has been so successful and stands out from the rest can be attributed to his focus on detail, excellence, and respect for the therapists who do the body work.
"Working as a massage therapist and instructor since 1999 I have always put a lot of attention into creating a very therapist centric business model in terms of understanding all the little things that make a big difference for the practicing massage therapist," he said. "We want to make it easy for the therapists to thrive and perform their work without unnecessary restrictions in order for the clients to receive genuine and authentic treatments that are unique to each therapist. For the community we have always sought to deliver high quality services that are convenient, accessible, and affordable."
He made the decision to add IV therapy to his spa's services after experiencing the treatment himself and being impressed by the results.
"Personally, I started receiving some Nutritional IV therapies and B-Vitamin shots for general health and wellness about two years ago," he said. "The effects were so positive and optimizing to my body and mind that I began working on getting these services integrated into our menu here at NAMTI Spa. We launched the IV service on June 1 2023. These treatments are very effective and very safe."
He said that all of his employees that will be involved in the administration of IV Therapy are trained and certified.
"Our staff members consisting of nurses, paramedics, and Doctors of Chinese Medicine are backed with Certifications in the administering of IV's, with Medical Direction from a well-established Licensed Arizona Physician, with ongoing supervision and training," he said. "We are very excited to bring these services to the community!"
He listed a number of benefits associated with IV Therapy including:
Treating certain nutrient deficiencies.
Cleansing your body of toxins and free radicals.
Increasing your energy levels.
Promoting better cardiovascular health.
Easing anxiety and promoting relaxation.
Promoting faster weight loss.
Curing hangover symptoms.
No doubt McGrath has done his homework, creating a health, beauty and healing center all of Sedona can be proud of.
All are welcome to come and experience the bliss of health and rejuvenation NAMTI spa now offers.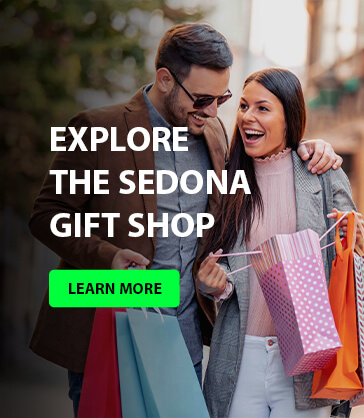 Call 928-282-7737 for an appointment.