Cottonwood AZ (May 14, 2013) – The legendary Maria Muldaur appears in concert at the Old Town Center for the Arts in 'Old Town' Cottonwood, Arizona on Thursday, May 23rd at 7:00 p.m.
Backed by her Red Hot Bluesiana Band, Muldaur will showcase the worldwide release of her newest CD 'First Came Memphis Minnie,' a tribute to an influential blues idol. Maria and the Band will also feature many of her chart topping hits including, "Midnight at the Oasis.'
"We are extremely honored to have Maria return to Old Town Center for the Arts, commented OTCA co-director William Eaton. "Her voice is as strong as ever. Being in the audience at one of her concerts is a true adventure."
Maria is best known worldwide for her '74 mega hit "Midnight at the Oasis', which received several Grammy nominations and enshrined her forever in the hearts of Baby Boomers everywhere. Despite her considerable Pop Music success, Maria's enduring career is best described as a long adventurous odyssey through the various forms of American Roots Music. During the folk revival of the early '60's, she began exploring and singing early Blues, Bluegrass, Appalachian music, and began recording in 1963 with the Even Dozen Jug Band and shortly thereafter, joining the popular Jim Kweskin Jug Band, touring and recording with them throughout the 1960's.
In the past 39 years since "Midnight at the Oasis", Maria has toured extensively worldwide and has recorded 39 solo albums covering all kinds of American Roots music, including Gospel, R & B, Jazz and Big Band (not to mention several award winning children's albums). After this long journey, Maria settled into her favorite form, the Blues, often joining forces with some of the top names in the business.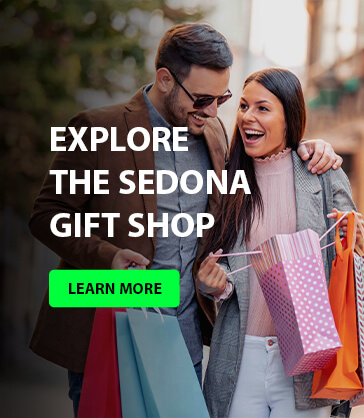 Miss Muldaur's latest release gives a nod to one of music's best kept secrets. Many have heard of Blues Great Bessie Smith, but very few have heard of Memphis Minnie. Memphis Minnie wrote over 200 songs, most of which were done by herself and her guitar playing husband. Muldaur has spent most of her career shining light on names that are lesser known, but who shaped contemporary music. "Minnie deserves our attention and gratitude" states Muldaur. "I have virtually everything she recorded. So much of her repertoire was early country blues, and I knew she'd migrated from the Memphis area to Chicago where she reigned as queen of the scene for many years. She was one of the first to plug in the guitar and go electric with 'Chauffeur Blues.'
Maria continues, "When I was 21, (Houston Blues singer) Victoria Spivey took me under her wing. She took a liking to me and invited me to be part of the Even Dozen Jug Band project. She took me to her apartment to look for songs that would be suitable to my voice and she played me a scratchy old 78 of Memphis Minnie singing 'Tricks Ain't Walking' and that was it! I became a lifelong fan and devotee."
"Over the last decade, Maria Muldaur has released a quartet of lovingly and authentically produced acoustic blues albums paying tribute to the early blues pioneers and legends, and garnering multiple Grammy and Blues Foundation nominations. Now – detouring from her ongoing exploration of vintage blues – for her latest release, Maria has decided to return to her much beloved New Orleans to record a contemporary electric blues album that reflects the kind of music she loves to perform live – what she calls "Bluesiana Music" – her own brand of New Orleans-flavored blues, R& B and 'swamp funk.'"
Don't miss Muldaur's attention-grabbing, widely accessible and soul-satisfying music at the Old Town Center for the Arts. Tickets are $25 advance and $28 at the door, $30 priority seating in the first 3 rows. Purchasing tickets prior to day of show is strongly advised, as this event is expected to sell out. Old Town Center for the Arts Is located at 5th Street & Main in Old Town Cottonwood. Tickets are available online at showtix4u.com. Tickets are also available in Cottonwood at: Orion Flour Garden Café and Jerona Java Café and in Sedona at Crystal Magic. For upcoming events, visit www.oldtowncenter.org. For further information, contact Elena Bullard at 928-634-0940.