Verde Valley News – Music in the Stacks returns on Thursday, May 11th at 5:00 pm in Camp Verde Community Library's Fireside Room. Music in the Stacks is a showcase of local and national musicians who entertain regularly in Northern Arizona. There are 3-5 different performers during the show, with a rotating variety each month.
May's concert features Bernice Lewis, Gary Simpkins, and Spencer Vandevier.
Bernice Lewis
With almost four decades of performing festivals, concert halls, coffeehouses, colleges, and house concerts, along with a half dozen acclaimed CDs, Bernice Lewis has built a solid national fan base. She is also a storyteller, published poet, producer, and educator extraordinaire. Lewis — who studied vocal improvisation with Bobby McFerrin, guitar technique with Alex DeGrassi and Guy van Duser, and songwriting with Rosanne Cash and Cris Williamson — has been a featured performer on NPR's Mountain Stage program, as well as at the Kennedy Center. In 2008, she was awarded an Artist in Residence position by the National Park Service. In 1987, she was a finalist in the prestigious New Folk Songwriting Contest at the Kerrville (Texas) Folk Festival, where she continues to be a main stage favorite. Her ballad, "Bridges That Hold," was included in Peter, Paul and Mary's Lifelines video (PBS). She was featured in Yoga Journal for her work with sound and yoga, and has shared the stage with many renowned artists, including Dar Williams, Dixie Chicks, Patty Griffin, Pete Seeger, Ellis Paul, Rory Block, Livingston Taylor, Odetta, Christine Lavin, Marty Sexton, Patty Larkin, Catie Curtis, Mary Gauthier… it's a long list. She has a forty-eight year old daily yoga practice, loves strong coffee, and her religion is the Grand Canyon.  "For me, it's about the songs, each different, each a well thought out message, each a labor of love," says Bernice.
Gary Simpkins has been around the folk/rock, singer/songwriter scene since the '60's, cutting his teeth on the Open Mic scene in his college days in New Haven. He's played gigs all over the Northeast, notably at the Bitter End in New York City, Club 47 (Now Club Passim's) in Cambridge, the Exit in New Haven, and Salt in Newport (where he opened for Maria Muldaur).  Gary moved to Arizona in the '80's and for the past 30 years has been playing folk festivals and shows throughout the region in and around the Verde Valley.  He has also almost continuously run open mikes since the '60's,  including the current weekly version at the library on non-holiday Mondays, and is dedicated to giving new musicians the same mentoring that he had when he started out in New Haven.  The monthly Music in the Stacks series that Gary brought to Camp Verde Community Library has been the library's longest most successful adult program.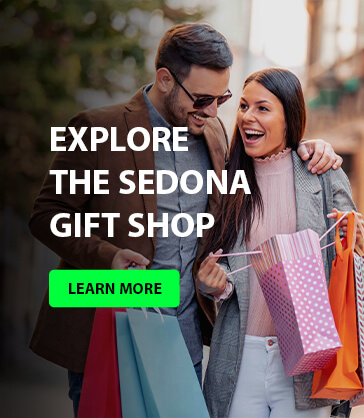 Spencer Vandevier
Singer/Songwriter Spencer Vandevier attended Santa Fe University of Art and Design and Graduated in 2015 Magna Cum Laude with a Bachelors in Music Performance with a focus on electric and upright bass. This is also when his interest in songwriting truly blossomed. His music has been described as dark folk/world music fusion. Spencer is also a founding member of the rock/funk group The Vandevier Breaks who play a variety of covers and originals throughout northern Arizona.  Spencer also works as a session bass player and vocalist, working with artists in northern Arizona as well as Phoenix.
Camp Verde Community Library is located just off of Montezuma Castle Highway at 130 Black Bridge Road, Camp Verde AZ. For more information about this or any other library program, visit the library's website at www.cvlibrary.org or call 554-8391.