Film festival hosts Invisible Children's Frontline Tour which is making its way around the world; meet a Ugandan advocate and the student representatives who travel with the film
Recently, President Obama announced that his administration is deploying around 100 advisory troops to a region in central Africa that has been brutalized by the Lord's Resistance Army (LRA) and their violent cult leader Joseph Kony for over 25 years.
At this showing of the film TONY you will have the rare opportunity to hear from and talk to four representatives of Invisible Children, considered to be one of the world's foremost experts on the Lord's Resistance Army and the conflict in central Africa, including a young Ugandan man who was abducted by the LRA at the age of 17, along with his entire village. He will share some of his experiences in hopes of inspiring others to stand with him to give a voice to those that are still being terrorized by the LRA today.
Sedona AZ (October 23, 2011) – Nearly 50 American and Canadian youth are traveling North America with media-based nonprofit Invisible Children for its 14th national tour ­ the Frontline Tour. It will make a stop in Sedona and feature the new, inspiring documentary "Tony" on Tuesday, Nov. 1 as part of the Sedona International Film Festival's Tuesday Cinema Series. There will be two screenings of the film at 4:00 p.m. and 7:00 p.m. at Harkins Sedona Six Theatres.
Over the next four months, "Tony" and the Frontline Tour will raise awareness for Central Africa's 25-year war perpetuated by rebel leader Joseph Kony and his force, the Lord's Resistance Army (LRA).
Sixteen teams made up of one Ugandan and three North American Invisible Children volunteers will travel the United States and Canada to educate the public about this conflict by screening Invisible Children's latest documentary "Tony." The film tells the story of a young Ugandan ­ Tony ­ and his friendship with Invisible Children co-founder and filmmaker, Laren Poole over the past eight years of his life.
Ugandan advocates and students will share their personal stories and the affect of the LRA on their lives after the film.
After terrorizing northern Uganda for two decades, the LRA has since moved into the neighboring countries of Central African Republic and D.R. Congo continuing to abduct child soldiers and attack some of the most remote regions of the world.
These screening events are to raise awareness for The Protection Plan ­ a comprehensive strategy detailing projects to protect local communities and provide rehabilitation for defected LRA child soldiers.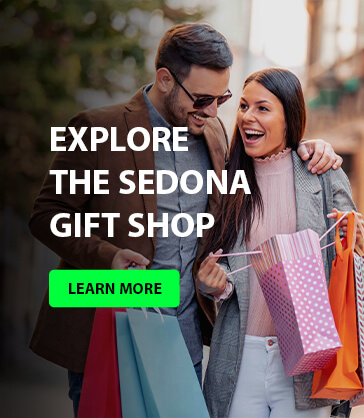 The Frontline Tour aims to raise funds for the Protection Plan's Early Warning Radio Network. Consisting of a web of HF and FM radio towers, the network will give the most vulnerable communities the ability to receive warning of LRA activity and alert security forces to LRA violence. Information from the radio network will help populate the LRA Crisis Tracker, which provides necessary information enabling governments and humanitarians to respond more timely and effectively.
Invisible Children is also actively working on rescue and rehabilitation of the child soldiers. They seek to find former child soldiers deserted by the LRA and help rehabilitate them when they return home.
Past Invisible Children tours have resulted in policy change such as the passing of the LRA Disarmament and Northern Uganda Recovery Act by President Obama and have also been featured on The Oprah Winfrey Show.
Invisible Children uses film, creativity and social action to end the use of child soldiers in Joseph Kony's rebel war and restore LRA-affected communities in Central Africa to peace and prosperity.
In addition to a very special appearance and discussion by a Ugandan advocate, the "Tony" premiere will feature a Q&A with team members Rachael Capone, Emily Burchett and Dan Kroszner.
The title sponsor for this special film premiere event is Sedona-Arizona-Vacations.com, the travel and lodging sponsor of the film festival itself. Owners Olin and Lynn Robie have a personal connection to Invisible Children as their daughter Ananda is a student volunteer on one of the teams traveling the country with "Tony".
The series is also made possible by a grant from the Arizona Commission on the Arts and National Endowment for the Arts, the City of Sedona, and the Sedona Community Foundation.
"Tony" will be shown at Harkins Sedona Six Theatres on Tuesday, Nov. 1 at 4:00 and 7:00 p.m. Tickets are $12, or $9 for Film Festival members, and will be available starting at 3:00 p.m. that day in the Harkins lobby. Cash or checks only. Film Sedona members can purchase tickets in advance at the Sedona International Film Festival office, 2030 W. Hwy. 89A, Suite A3, or by calling 282-1177. For more information, visit: www.SedonaFilmFestival.com.